Do you have a bunch of old candle jars just sitting around the house? Turns out – you can actually get some use out of them after your candles melt!
We had several candle jars that we'd already used, but the jars were so well made that I hated to throw them out. Pinterest to the rescue again! I found a great tutorial on how to reuse old candle jars from A Homemakers Journey and got to work.
I was pretty skeptical that the method described would work. I mean, look at these things. They look like they'll never be any good again.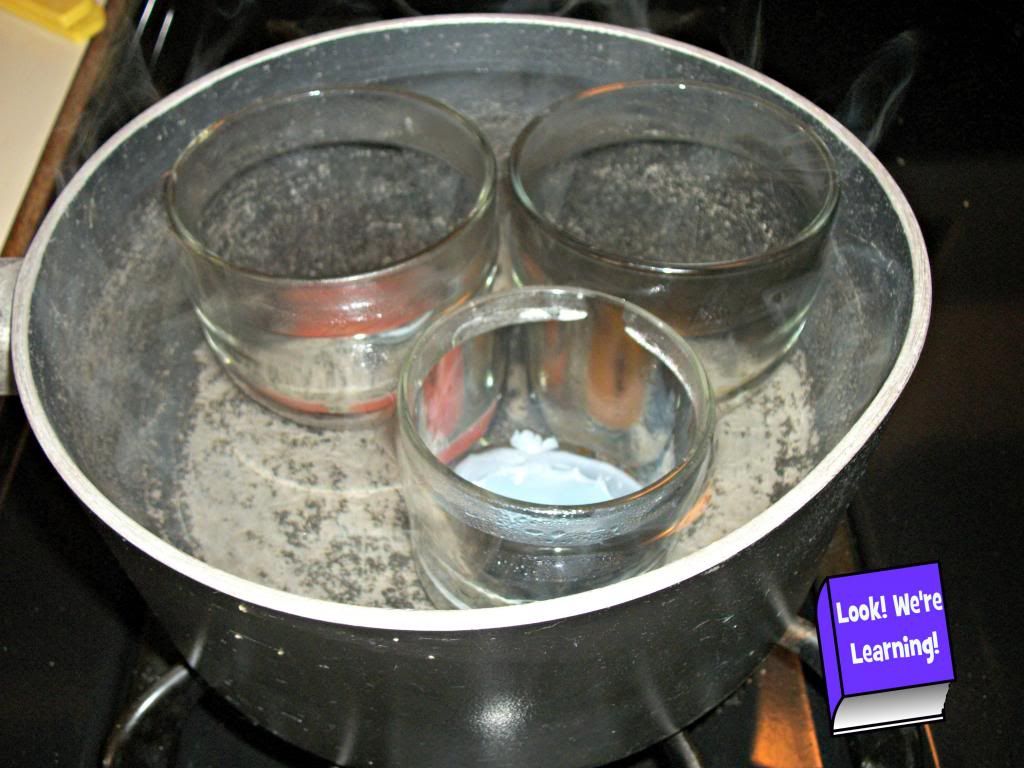 But I followed the instructions carefully, which included heating them to melt the wax.
After I got the wax out, I washed them thoroughly.
Gasp! They look like actual glasses!
And that's what I got! I ended up with three glasses. In fact, those two larger glasses are basically tumblers.
The largest candle jar became a manicure in a jar gift for Tigger. 🙂
And the teeny jar got repurposed into a paper clip holder. By the way, this whole process took me about 30 minutes. Not bad at all!
So if you like buying candles, now you've got another reason to go get some more! 🙂
This post is part of the Spring Pinterest Flips and Flops linkup from iHomeschoolNetwork! Click on over to see some of the Pinterest fails and successes our fellow bloggers are sharing!