I received a free copy of this program in exchange for this review. This post contains affiliate links. See our Disclosure Policy here.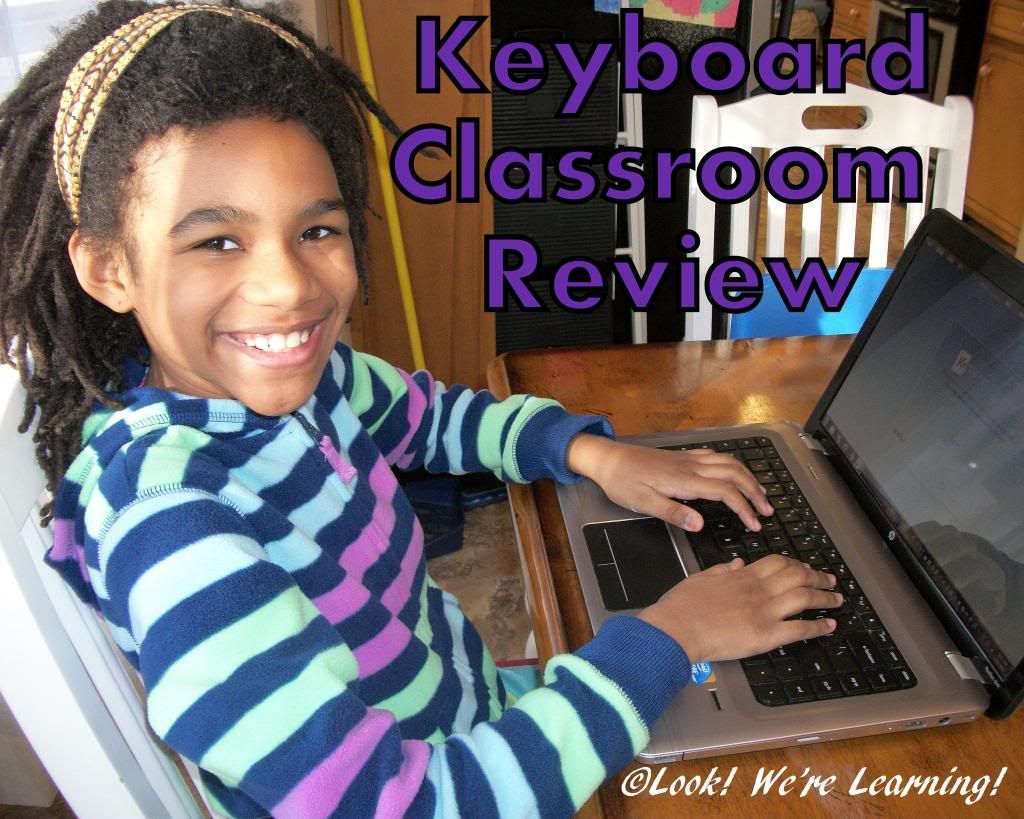 Good morning everyone! We actually had snow here in Georgia yesterday, which is a very rare and unusual occurrence, so it was a great time to try out an excellent typing program for kids called Keyboard Classroom! We tried it out with Tigger and it was an instant hit!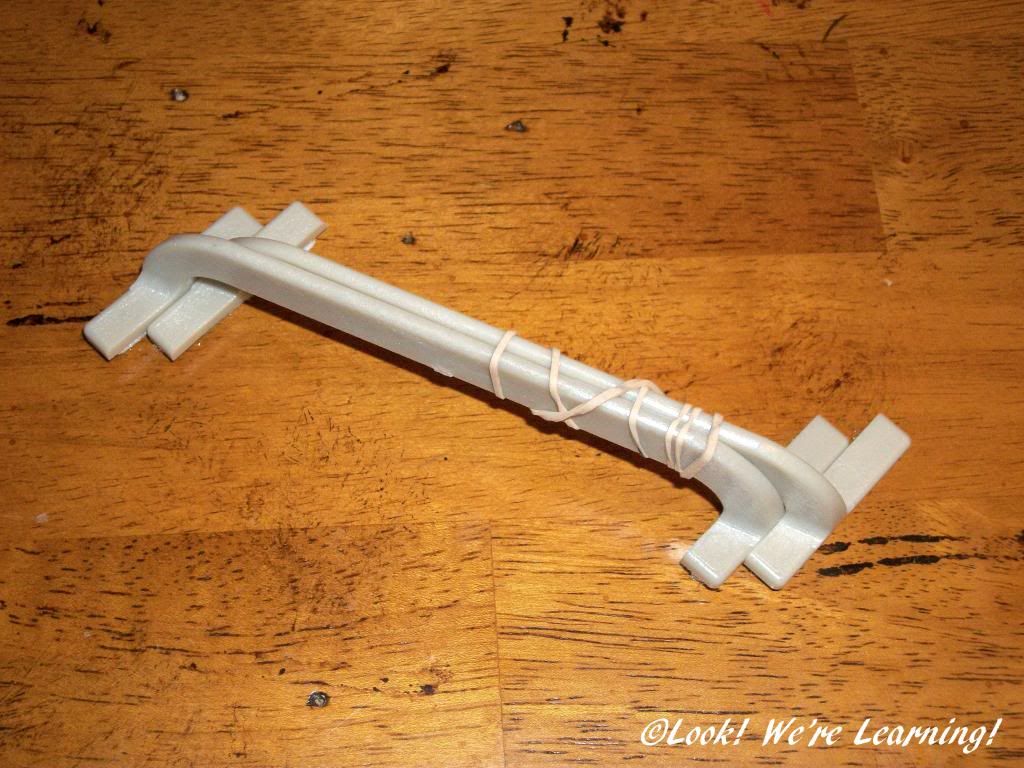 One of the main features that sets Keyboard Classroom apart from other typing programs are the "Finger Guides". These attachable guides teach children the proper hand position for typing. They can be attached with enclosed Velcro tabs, which makes it super easy to apply them and remove them after a lesson.
See? They're extremely easy to put on.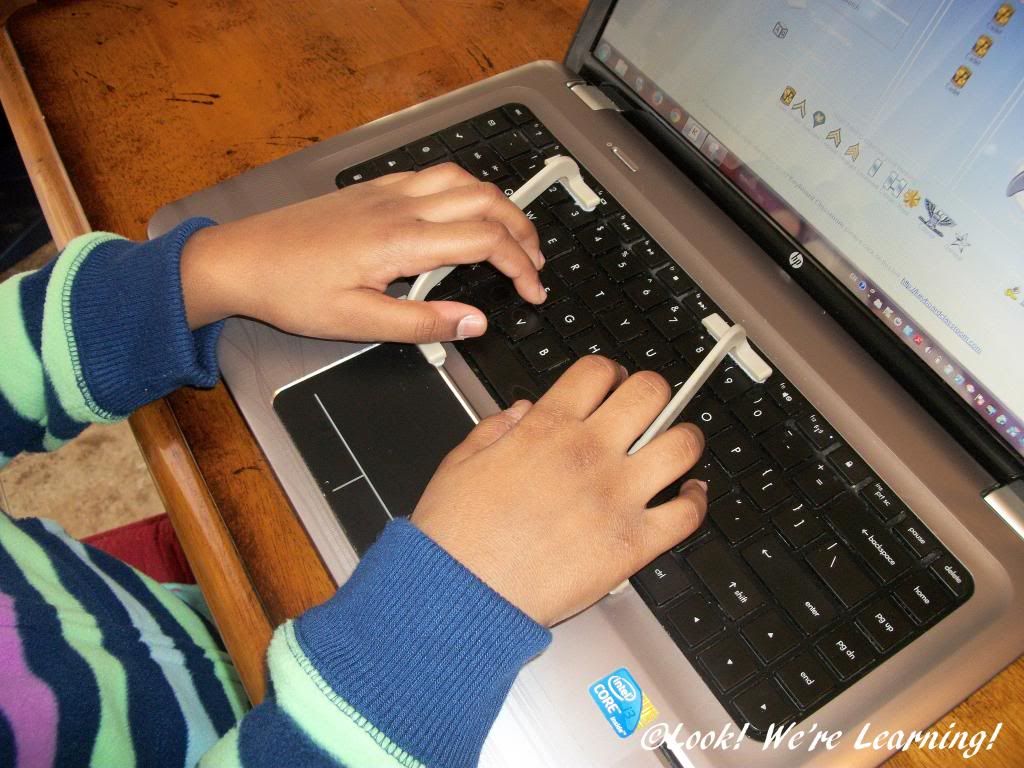 When Tigger first tried out the finger guides, she had a hard time getting used to the hand position. But as she worked, it became more and more natural for her. (I'm a fast typist, but I wish I had these when I first started out. I tend to hold my hands in a stiff manner, which often leads to cramping later on.)
We started with the "Finger Trainer" exercise, which gives kids the chance to type single letters using the correct fingers. As they complete the exercises and stay under the maximum error count, they rise in rank and gain tokens. After students achieve a specific rank, they can go on to advanced typing skill practice in levels such as "Typing Words", "Home Stretch", "Typing Sentences", and "Capital Stretch".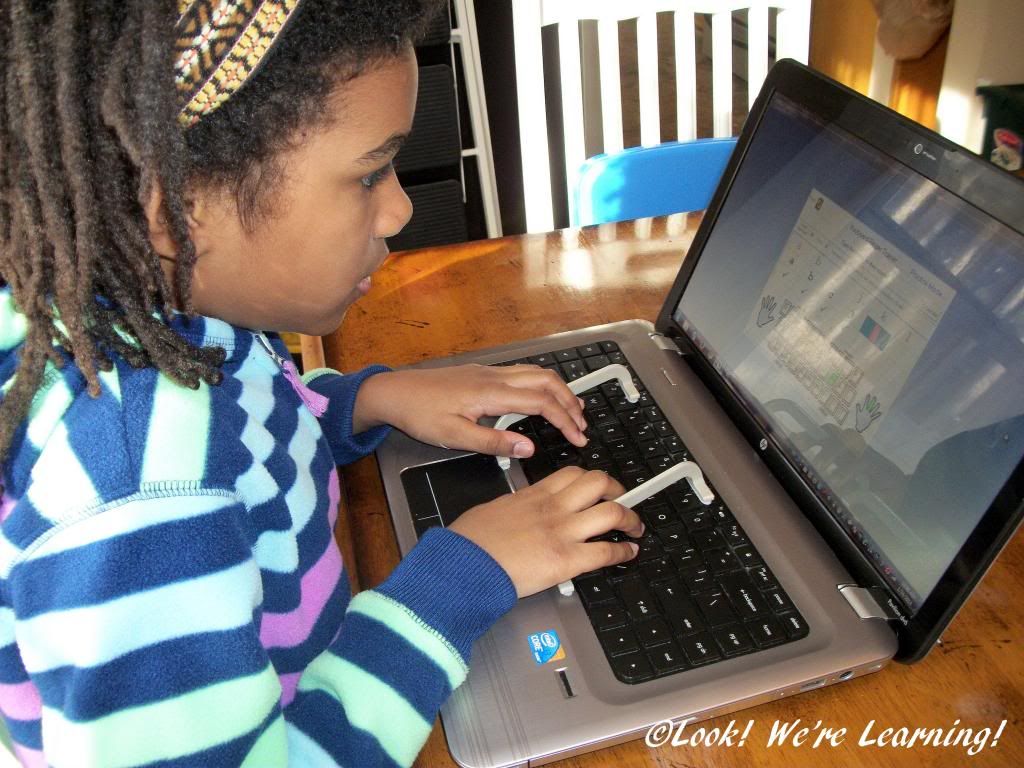 I really liked the prompts in each exercise, which tell the students exactly how many times they must complete the exercise in order to achieve a new rank. It's a great way to motivate them to try to improve their fluency. Once Tigger saw that she got a little reward for making few errors, she started focusing on accuracy more than speed, which is exactly how we want her to learn.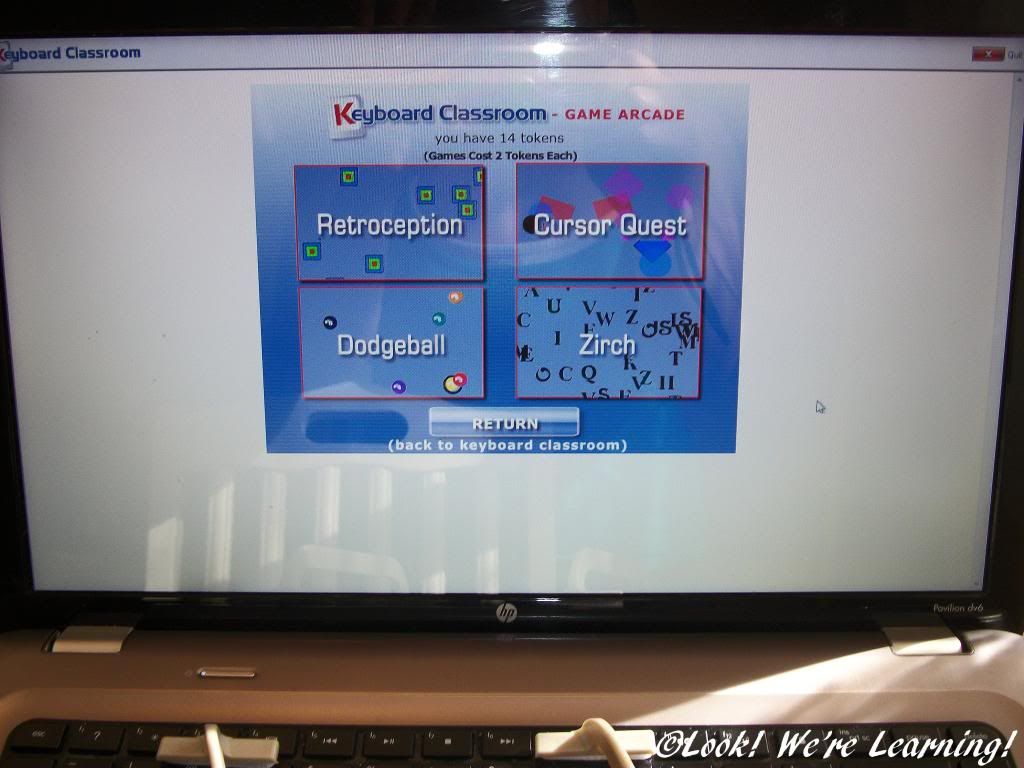 When you accumulate enough tokens, you can spend them by playing games in the Keyboard Classroom Game Arcade! We tried both Cursor Quest and Dodgeball and, trust me, they're harder than they look! But they also reinforce hand-eye coordination using the keyboard, which also strengthens typing skills.
We absolutely loved Keyboard Classroom! In fact, Tigger asked if we can use the program everyday. 🙂 If you'd like to pick up a copy of Keyboard Classroom for your kids, visit the program website or click the image below!