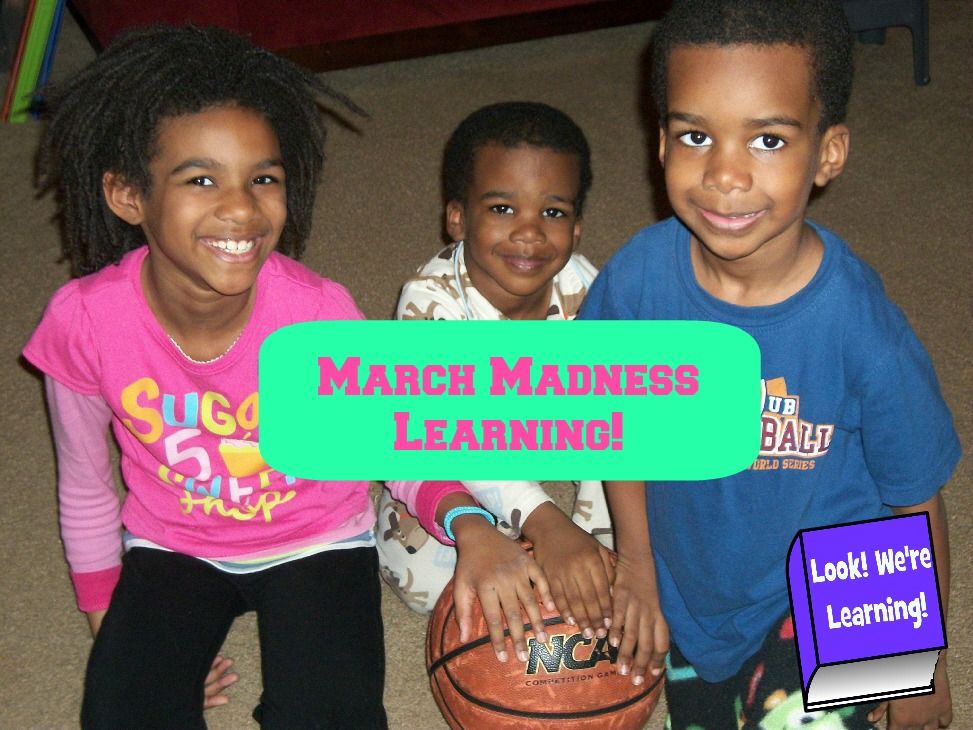 Something interesting happens to my husband and I around mid-March. We go just a little bit crazy. But what would March Madness be if we didn't go a little mad about it? I mean, we're talking about almost three straight weeks of college basketball with over 60 teams from all the conferences!
This year, we're going to get the kids involved by adding a few educational activities. We grabbed a printable March Madness 2013 bracket and we're going to follow the progress of the teams from the beginning of the tournament to the end. We're also planning to do a little research about the cities where the NCAA Regional Finals are being held: Los Angeles, Arlington, Washington, D.C., and Indianapolis. At the end of the tournament, we'll do a research project on Atlanta, the city where the Final Four is being held.
To add in a bit of math and history, I put together a couple of worksheets. First up is a quick fraction worksheet that uses the 64-team count and reduces down to the last two. We'll be using this to learn about common factors in fractions as the tournament field shrinks.
Our second worksheet is about the history of the NCAA Tournament. We're going to have the kids look up information such as when the first tournament was held, who won the most titles, and which arena has hosted the Final Four the most often over the years.
If your family loves basketball, feel free to download these for yourself! Just right-click on the images and save them to your computer.
Keep on learning!