Something interesting happens to my husband and I around mid-March. We go just a little bit crazy. But what would the NCAA college basketball tournament be if we didn't go a little mad about it? I mean, we're talking about almost three straight weeks of college basketball with over 60 teams from all the conferences!
This year, we're going to get the kids involved by adding a few educational activities. And I'm sharing them with all of you today!
Read on to grab these free college basketball worksheets for kids for your family! Plus, check out our free basketball skip counting flashcards too!
Free College Basketball Worksheets for Kids
To use these worksheets, you'll need:
This pack includes:
A college basketball math worksheet featuring skip-counting in reverse from 68 down to 2 – just like the tournament! (Our basketball skip counting flashcards would be helpful here.)
A college basketball geography worksheet that lets kids learn about the cities where the tournament regional finals will be held this year. (Find the list here.)
And a history of basketball worksheet featuring questions about the first college basketball tournament. (Find the answers here.)
Scroll on down to grab your free college basketball worksheets for kids!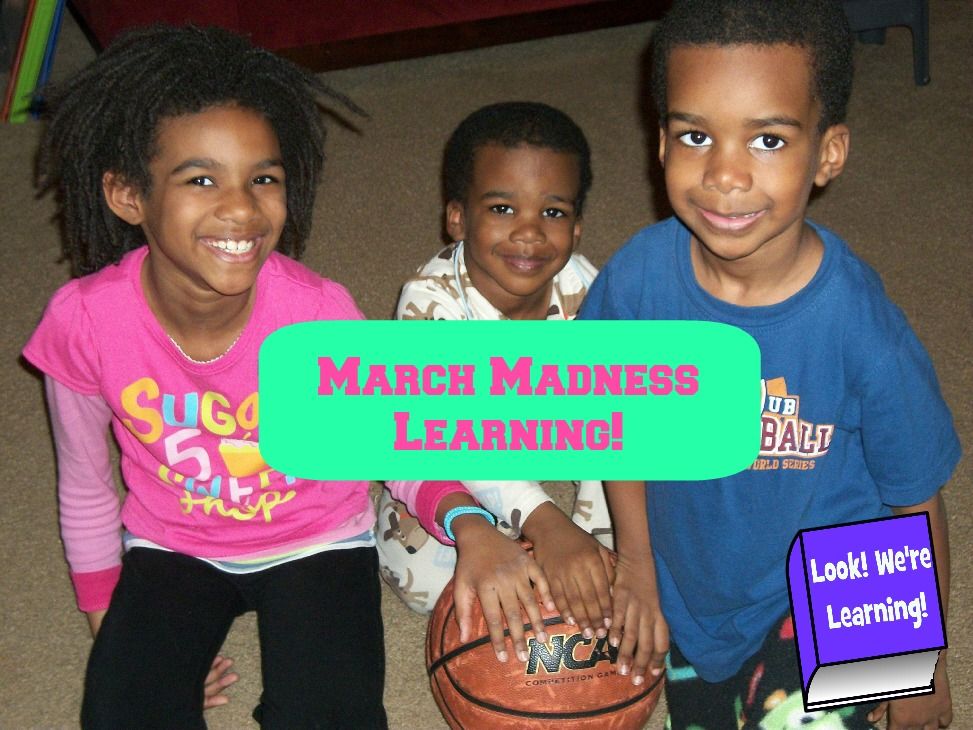 Don't miss these other fun posts!
To get your free college basketball worksheets for kids, click the image or the link below to visit our Store!
And see more fun homeschool printables on our Look! We're Learning! Printables board on Pinterest!