This post contains affiliate links. See our Disclosure Policy here.
It's Friday and that means it's time for the final post of our winter hopscotch on ADHD Learning! We're ending the week with a look at how we teach fine arts to our kids with ADHD. If you've been following along for the past few days, you probably already know what's coming: unit studies, activity, and field trips. 🙂
Kids Art Activities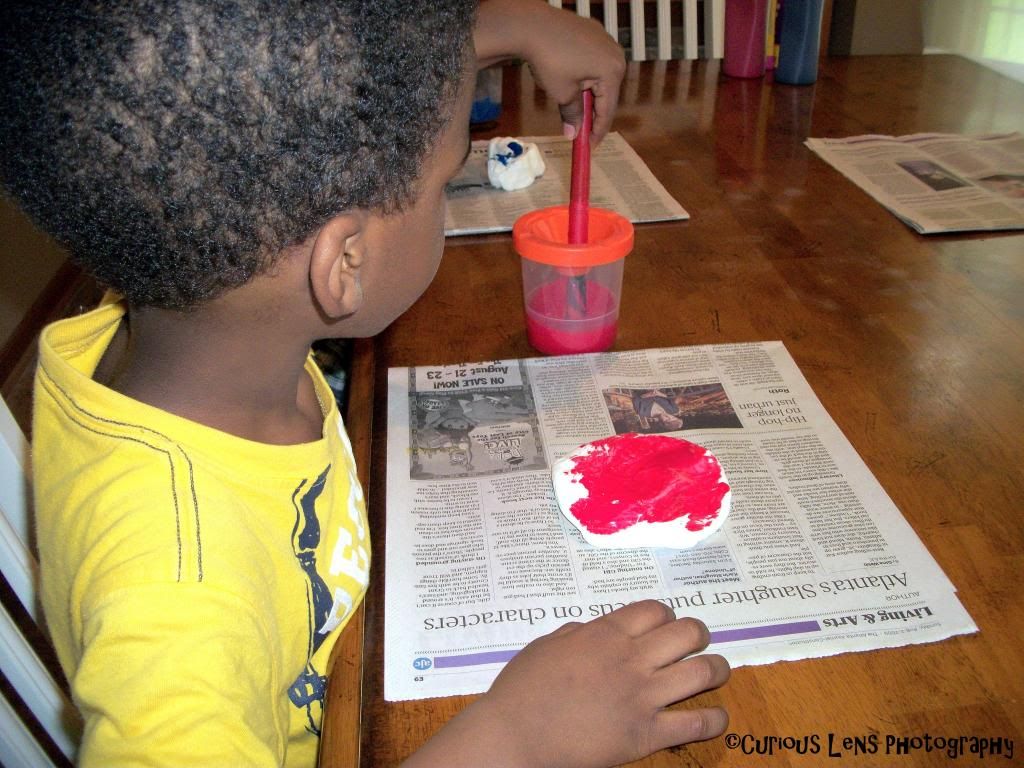 I cannot say enough about the value of letting kids experience art at an early age. I didn't really paint or draw or use clay much as a child and, as a result, I didn't think much about having our kids do so either. I would buy art supplies, but then they would just sit there because I didn't want to deal with the mess of cleaning it up afterward. Eventually Jay said "Just put down newspaper and then teach them to clean up." Problem solved.
Now it's true that playing with Play-Doh or making flour clay does not qualify as "fine art", but I feel like fine artists all started somewhere and that kids can always get structured art lessons as they get older. We don't want to make them feel that "fine art" is something that is out of their reach, so we encourage them to explore art mediums and experiences whenever we can.
One way we encourage the kids to experiment with art is to paint with various items. We've used finger paint, paint brushes, and even kitchen sponges to create art. It's been interesting for them (and us) to see that art can be made into anything with just about anything!
Unit Studies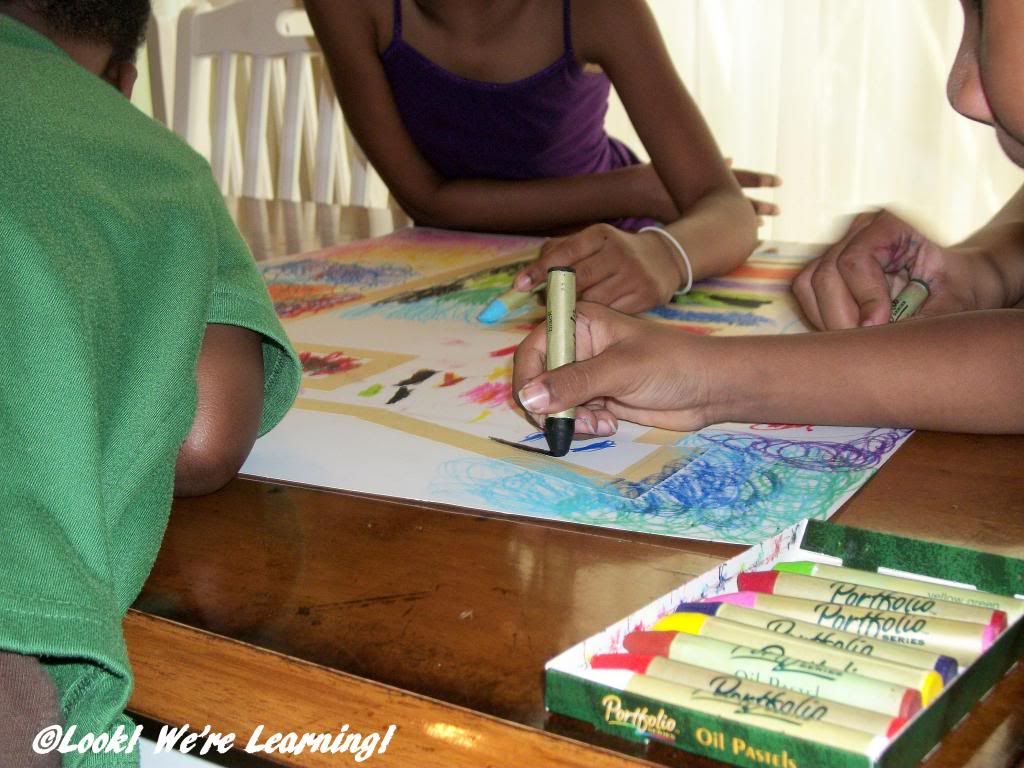 Yes, unit studies are making yet another appearance here…lol. When we cover a unit, we attempt to include at least one artistic activity – such as painting, drawing, coloring, or music. We got the chance to focus on transportation activities last summer and we created train wall art with pastels as a family. That idea was sparked by something we liked on Pinterest, so don't discount the Internet when it comes to art inspiration!
Field Trips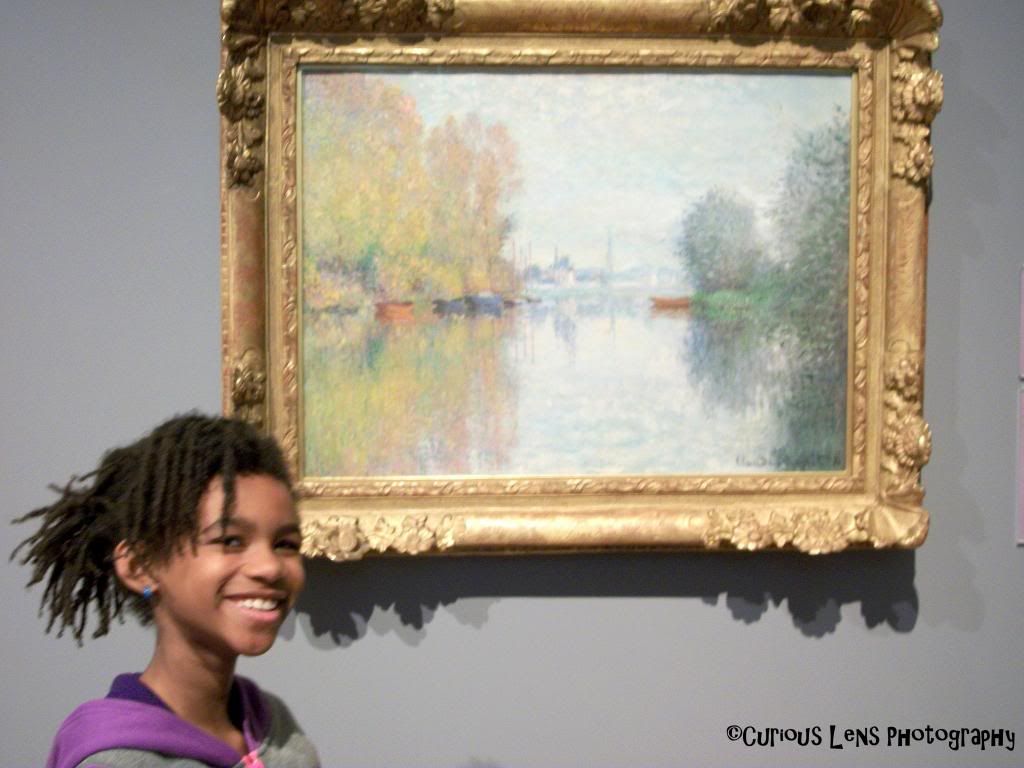 Looking at the work of other artists is a superb way to help children (and adults) appreciate the power and flexibility of fine arts. It's fascinating for them to see that, unlike many other subjects, fine arts can serve as an expression of anything. There are no rules to it at all, which makes it a great diversion from our more structured subjects.
At the same time, we notice and appreciate the skill levels of accomplished artists who dedicate themselves to improving their craft. It's an interesting balance between freedom and discipline, which makes it a good metaphor for kids who want the independence of adulthood with the security of childhood. (We're entering that phase with Tigger now.)
When we visited the High Museum of Art last spring, Tigger was surprised to find out that art is subjective – it's open to just about any interpretation. Several times during the tour, she'd turn to Jay and I and ask us what a painting or sculpture meant. Nearly every time, we'd reply by asking her "What do you think it means?" She'd think about it and then guess. We were happy to see her trying to observe and think about the works herself, which helped to keep her attention on the tour.
Now that the kids are getting older, we're looking to add more structured art lessons to our curriculum. So we picked up The Usborne Complete Book of Art Ideas
 from Amazon. Look for us to share our experiences with it soon!
The Usborne Complete Book of Art Ideas (Usborne Art Ideas)
We hope you've enjoyed this series on how we approach language arts, math, science, history, and fine arts for our children who have ADHD! If you have any questions or comments, we'd love to hear them below!
This post is part of the 2014 Winter Hopscotch hosted by iHomeschool Network! Be sure to stop by and visit our fellow bloggers to learn how they teach fine arts in their families!