This post contains affiliate links. See our Disclosure Policy here.
Hi everyone! We're on to Day 2 of our Winter Hopscotch and we're continuing with our theme of ADHD learning with a look at how we teach math in an ADHD-friendly way. Like with all of our subjects, we find that short lessons, movement, and multi-sensory learning are critical to helping our kids follow along and retain what they hear. Here are a few of the methods we use for teaching math in our homeschool.
Anchor Charts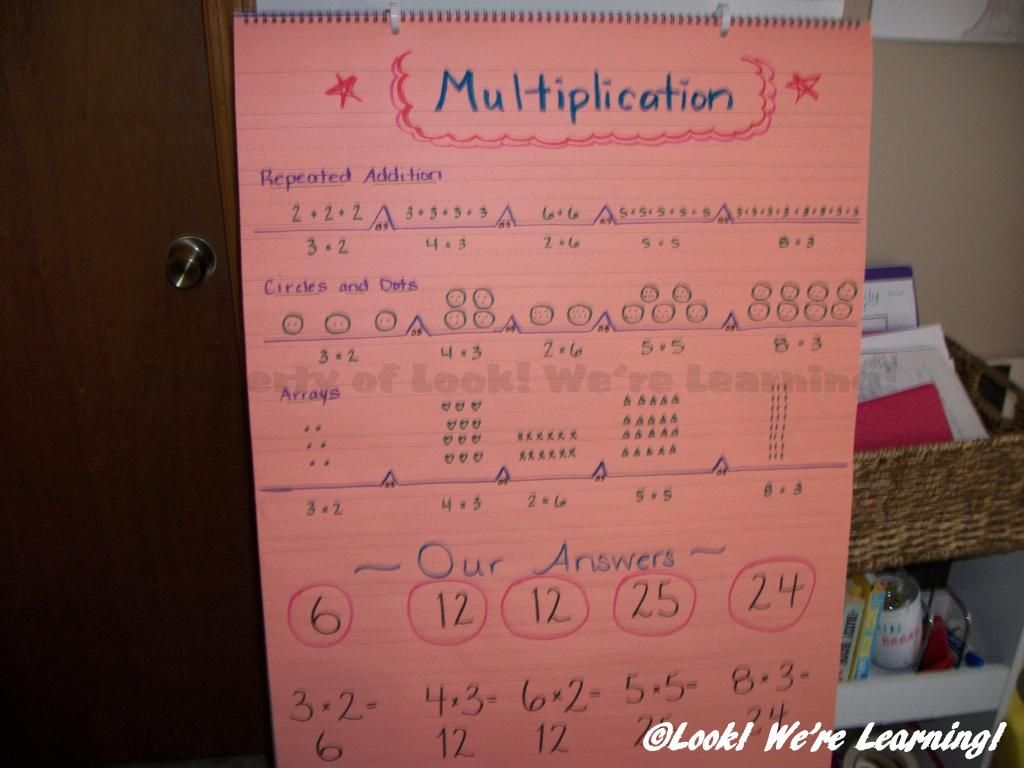 I've previously shared a post about my love for anchor charts, but they deserve another shoutout here. I'm a bit of a type A personality, so making detailed charts and graphs is right up my alley…lol. But we find them to be great for the kids, since they make it easy for them to visualize abstract concepts, especially those involving math. We used the above anchor chart to introduce Tigger to multiplication last year and it was much easier for her to grasp when she could see it represented visually.
Math Curriculum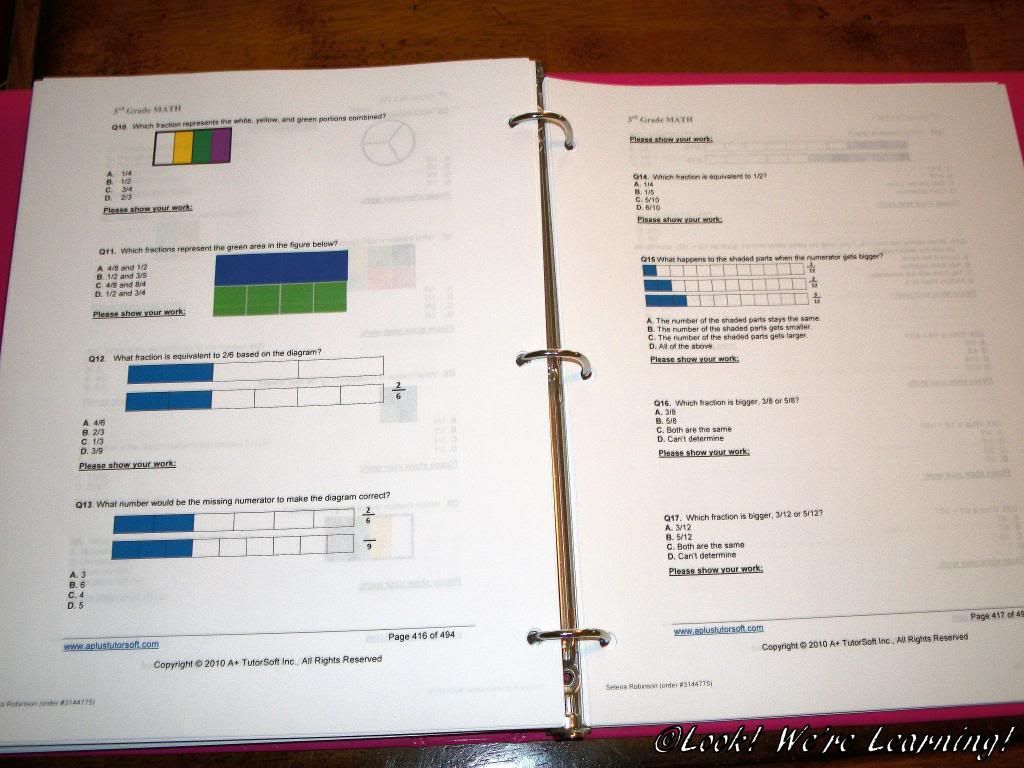 We don't use packaged curriculum often, but math is a subject where we definitely find it best to follow a structured program. Tigger struggles with confidence in math and she tends to rush through concepts without taking her time to work through the steps or check her work thoroughly. Working with her on computer math software seems to help her become more involved in the process, so that she's less likely to rush through it to get to something she'd rather be doing.
This year, we've been using A+ TutorSoft Math – both the printed version and the software – and we like the program a lot. It's a very simple, uncluttered way to present facts without overwhelming her with too much information at once. The individual lessons are short, which keeps her from getting too intimidated to begin.
If you'd like to get a look at A+ TutorSoft Math programs for kids, you can visit the website by clicking the image above. You can even get a month-long trial of the online math program for homeschoolers absolutely free! If you decide to subscribe, be sure to use the coupon code LOOKWERE to save 20 percent! You can also pick up downloadable copies of A+ TutorSoft Math curriculum on Currclick.com!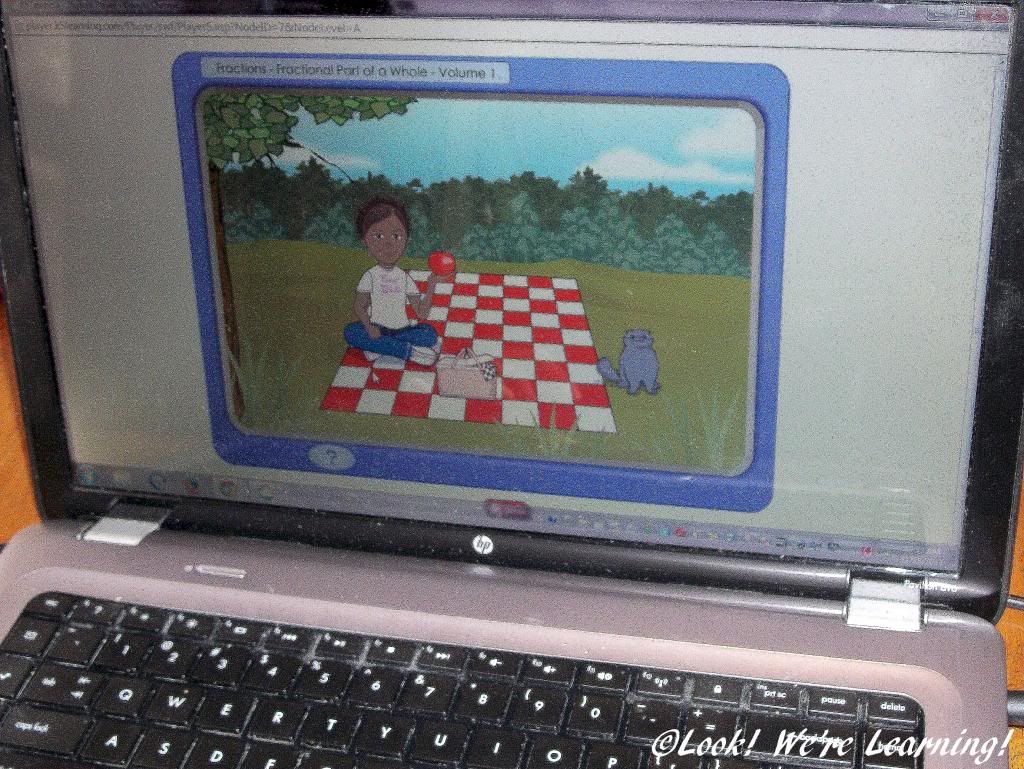 A while back, we got a chance to try out K5 Learning, a supplemental online math and language program for kids. Tigger thoroughly enjoyed that program as well. It organized the math lessons into themed adventures that did such a good job of keeping her interested she forgot she was even doing schoolwork. 🙂
You can grab a free 14-day trial of K5 Learning by clicking the link above!
Math Storybooks
As I mentioned yesterday, we love to read in our family! We keep that thread going with books and stories that involve mathematics as well. Arithmetic Village offers a very nice set of downloadable math storybooks that is absolutely free! We reviewed them a while back and our kids just loved reading the stories and learning how to multiply and divide! Even Roo, our four-year-old ended up doing a division problem on the board after reading the stories. 🙂
Math Manipulatives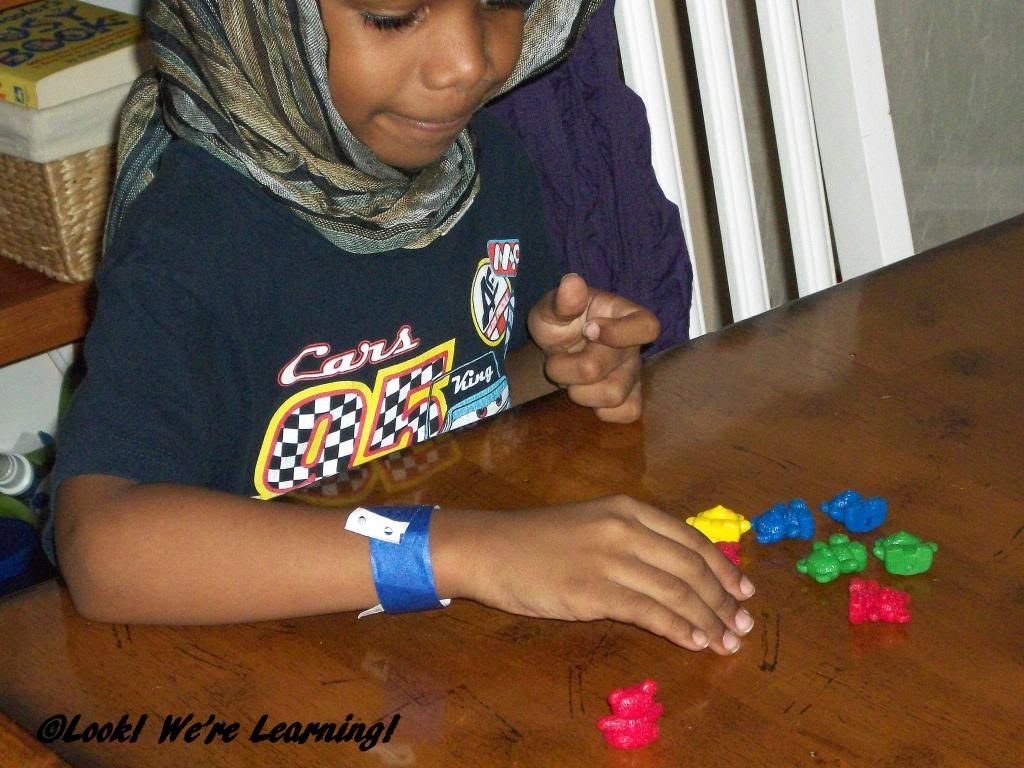 We also make use of math manipulatives with our children. Counting bears, Unifix cubes, and snap cubes are all useful for giving active kids a way to "see" the math problem and involve their sense of touch during the lesson. All of our kids, even Tigger, prefer to use manipulatives as they work on problems.
Unifix Cubes (100 count)
Baby Bear Counters (102 ct.)
We also put together a short video a while back about how we specifically focus on third grade math for Tigger, which you're more than welcome to view below!
And that's how we teach math in our homeschool! We'll be covering science tomorrow, so feel free to come back and see how we approach science with our active learners!
This post is part of the 2014 Winter Hopscotch hosted by iHomeschool Network! Be sure to stop by and visit our fellow bloggers to learn how they teach math in their families!