This post contains affiliate links. See our Disclosure Policy here.
Good morning! Today we're beginning a five-day series on teaching school to kids with ADHD. As you might know, we're homeschooling at least one child with ADHD (and possibly more), so we try to accommodate their learning styles throughout our lessons.
In fact, one of the biggest reasons why we stick with homeschooling is that we don't want to use ADHD medication (yet), so we really work to adapt our curriculum to make it more ADHD-friendly. That means short lessons, variety, and lots and lots of movement. Throughout this series, we'll be mentioning those three factors again and again.
Regular Reading
A big part of our language arts curriculum is reading. We read to and with our kids every day. We've shared our homeschool reading list for this year previously. Our 9-year-old, who has been diagnosed with ADHD, began reading at age 3. Our boys, ages 5 and 4, are also reading, though they started a little later than her.
Honestly, we haven't used many structured reading programs with our children, at least not to get them started reading. We do, however, use some reading programs to help them improve their skills.
Phonics Practice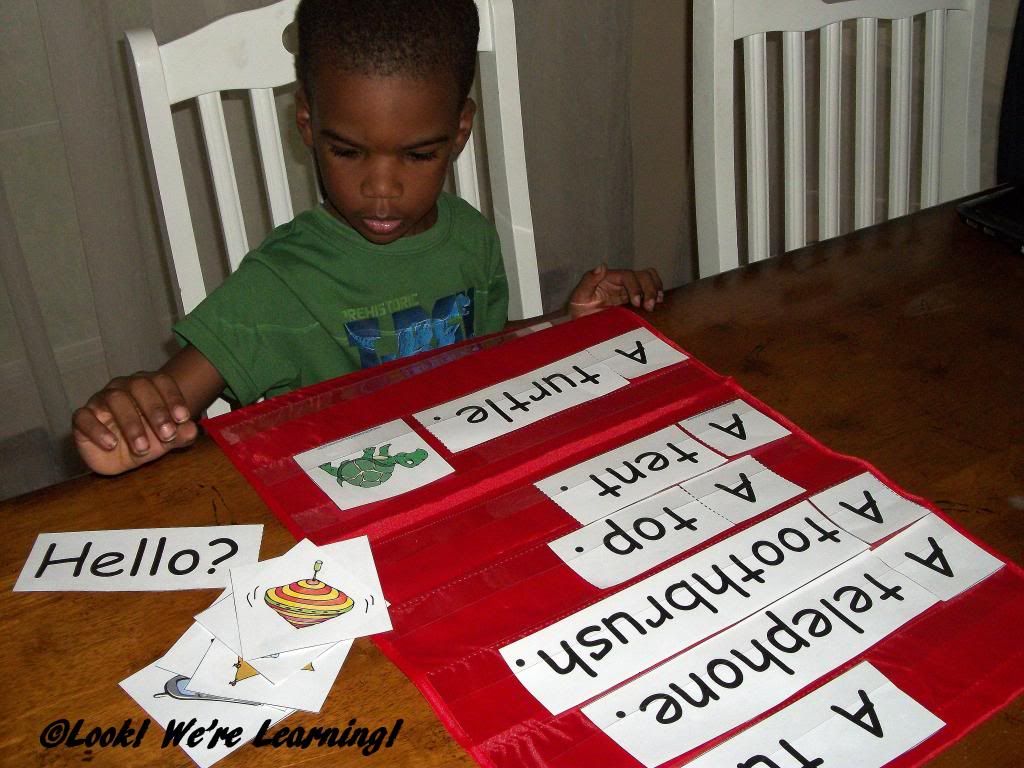 One program we've used this year is Reading the Alphabet, which we reviewed a while back. It's a great, affordable program that lets kids practice phonics while completing lots of sight word activities, which makes it perfect for ADHD learners! You can pick up the entire program for just $10 below!
Reading the Alphabet Early Reading Program
Visiting the Library
Another way that we try to make reading fun for the kids is by regular visits to the library. All of the kids love going inside, picking out their own books, and bringing them home. In fact, on occasion, we've gotten to attend live storytelling sessions, such as an African storytelling performance we got to experience a while back.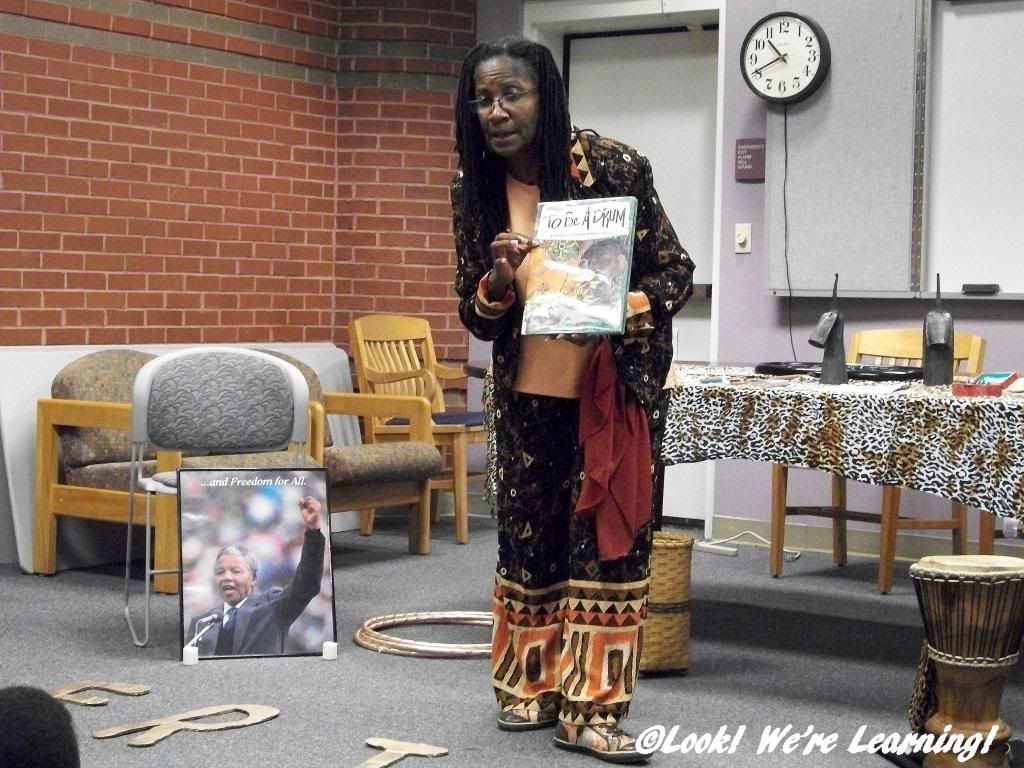 Hearing books read aloud with feeling and movement seems to help the kids get involved in the stories and "see" the events as real life, not just words on a page. When we engage more than one sense with our kids, they seem to stay interested for a longer period of time. (A big issue for most people with ADHD)
Physical Movement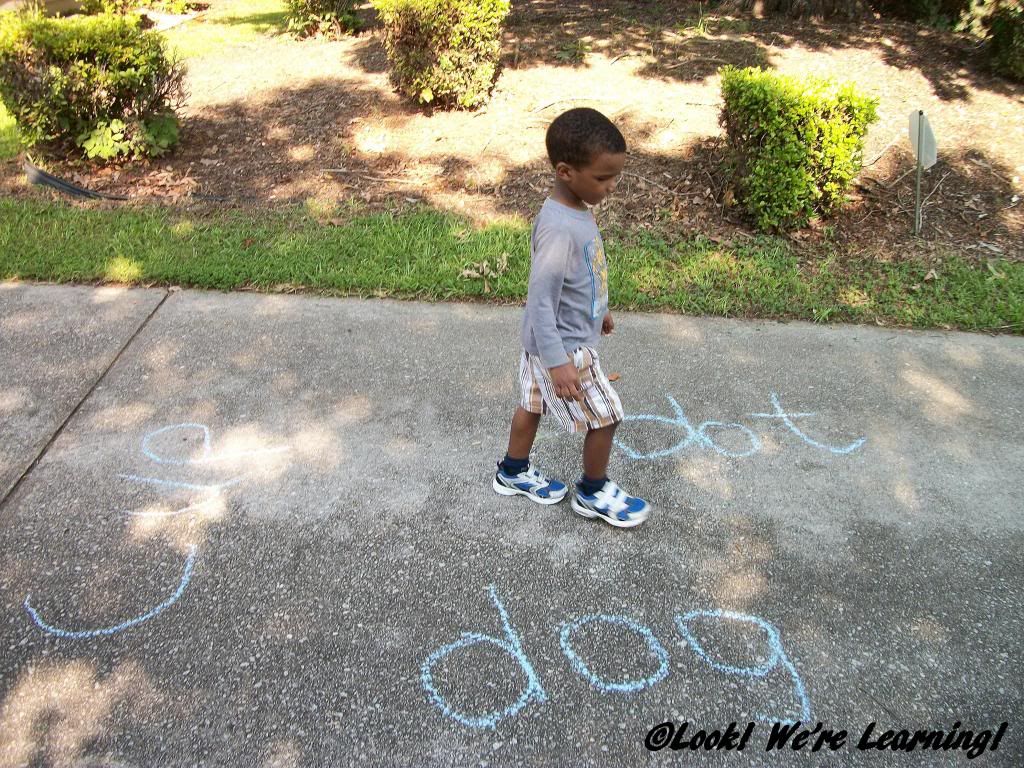 As I mentioned earlier, movement is a big part of our homeschooling lessons. With Roo, we did a Sight Word Stomp activity last summer that involved reading, running, and writing with sidewalk chalk. It was a huge hit! But really, any time we can add a physical activity into a lesson, we find that the kids remember it better.
Unit Studies
Unit studies are a huge part of our homeschooling lessons. And a big reason why we love them so much is that they are perfect opportunities to add art, crafts, music, movies, and play into our curriculum. When we cover a chapter book on our reading list, we turn it into a unit study that involves a craft project, a movie (if possible), and some food. We did something like this with our Charlie and the Chocolate Factory unit from earlier this school year.
Games and TV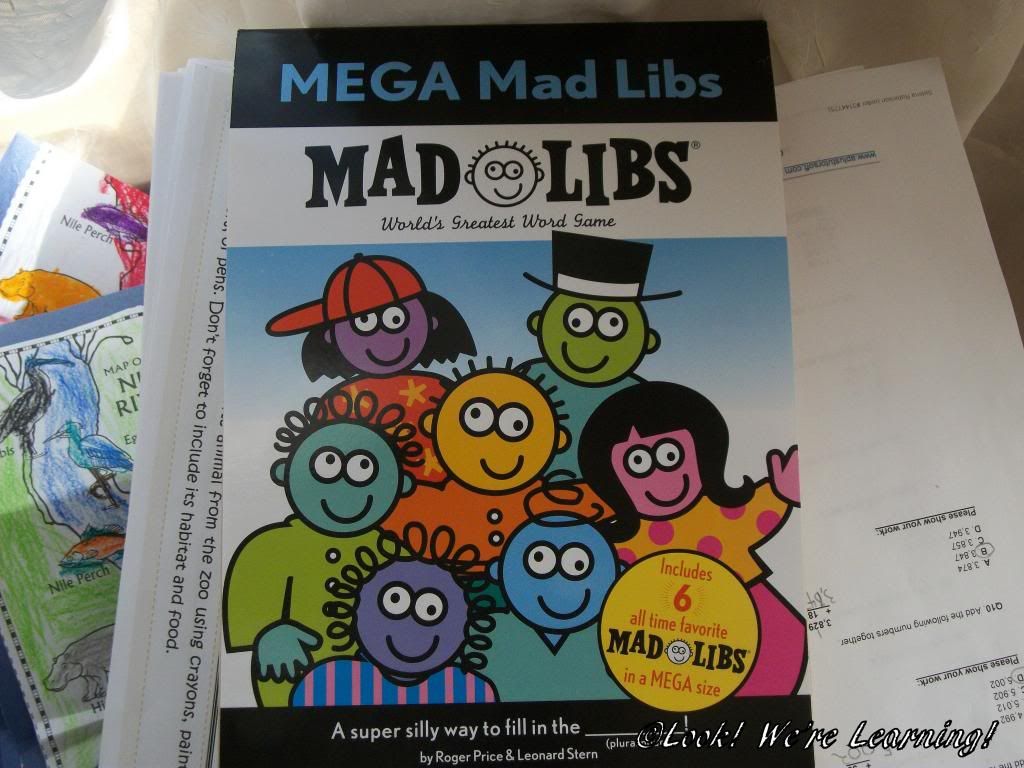 On a day when a structured language arts lesson just isn't cutting it, we are not above resorting to games. We've used MadLibs to teach parts of speech and the kids were so excited to come up with outlandish verbs, adjectives, and nouns that they forgot we were having class!
Super Silly Mad Libs Junior
Kid Libs (Mad Libs)
We also love to use songs and television programs to reinforce language arts skills. Our three oldest kids have memorized several of the grammar songs from SchoolHouse Rock and we use them to remind them of their essential grammar concepts. One of their favorites is the "Verb Song". (I have been known to sing along to this one myself.)
Schoolhouse Rock! (Special 30th Anniversary Edition)
And that's a look at how we teach language arts to our kids with ADHD! With these and other resources, we manage to keep them interested and engaged in our lessons, which is a big help to their comprehension. Be sure to stop by tomorrow to see how we teach math to our ADHD learners!
This post is part of the 2014 Winter Hopscotch hosted by iHomeschool Network! Be sure to stop by and visit our fellow bloggers to learn how they teach language arts in their families!