It all began when we sat down to have lunch as a family a few weeks ago. We decided to let the kids choose their own fruit for an after-lunch snack. Roo chose a banana, Tigger chose an apple, and Pooh chose a clementine.
We had purchased a crate of clementines a couple of weeks earlier, and there was one left. But it had sat in the crate for a few days, so Jay and I were a little skeptical about it still being good. Pooh insisted it was still good to eat, so we said okay.
As he peeled it, he said, "See? It's still good, Dad!" And sure enough, it looked good.
But when he pulled it open, he found this at the very center.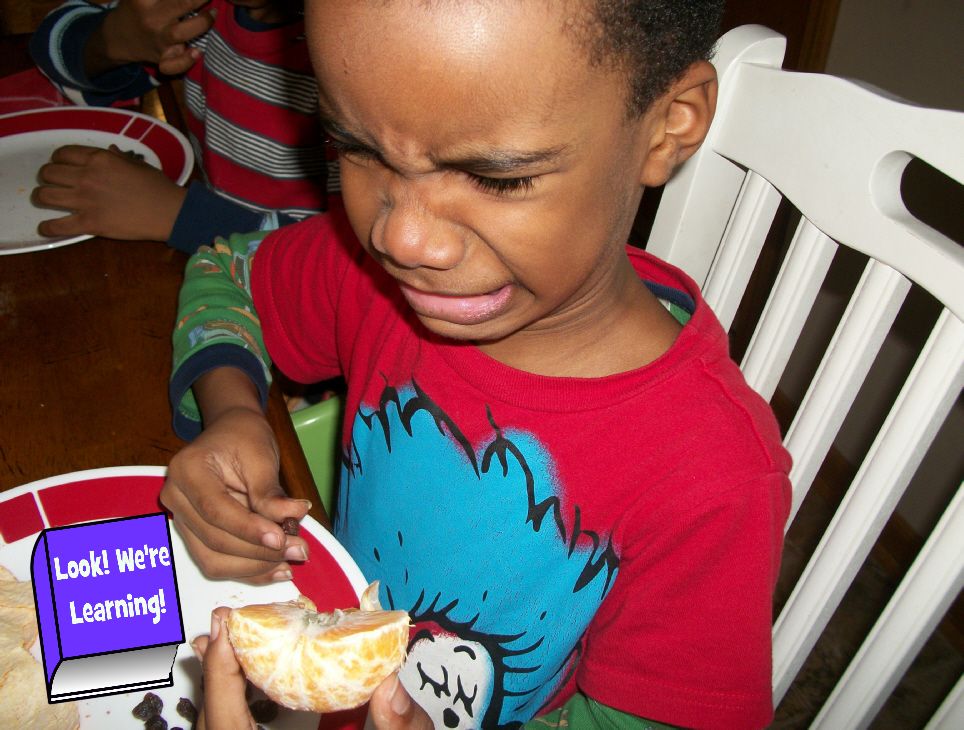 As you can see, he didn't think it was so good to eat then.
Jay decided to use the opportunity to talk about why it's so important that we look at the inside qualities of our friends before we assume that they're good people, simply because they look good on the outside.
After we discussed the importance of being selective about choosing friends, we watched the video "What's a Real Friend" to learn which qualities we should look for in our friends. Most importantly, we want to have friends who will "stick closer than a brother". (Proverbs 18:24) As the video showed, it's important for kids not to just choose good friends, but to be good friends to others by taking a "personal interest" in them. (Philippians 2:4)
So, a regular midday meal turned in an impromptu lesson on friendship. But that's the homeschooling life for you! 🙂
How do you help your kids to choose good friends and be good friends to others? Let us know in the comments!