Last year, we ventured into the world of homeschool workboxes. This year, we're focusing on improving our homeschool workbox organization, so that our school day can get off to a decent start every morning. 🙂
I love workboxes! They're like little fun boxes that make school work seem more interesting. My kids love using the workboxes. We do our workbox assignments during quiet time, which I'll talk about in a future post, and that seems to make them feel more "grown-up", especially since Piglet naps during that time.
One of the biggest reasons I love workboxes is that they really help us keep our school room organized. First, when I place them on our homeschool bookshelf, I am forced to get rid of other things. 🙂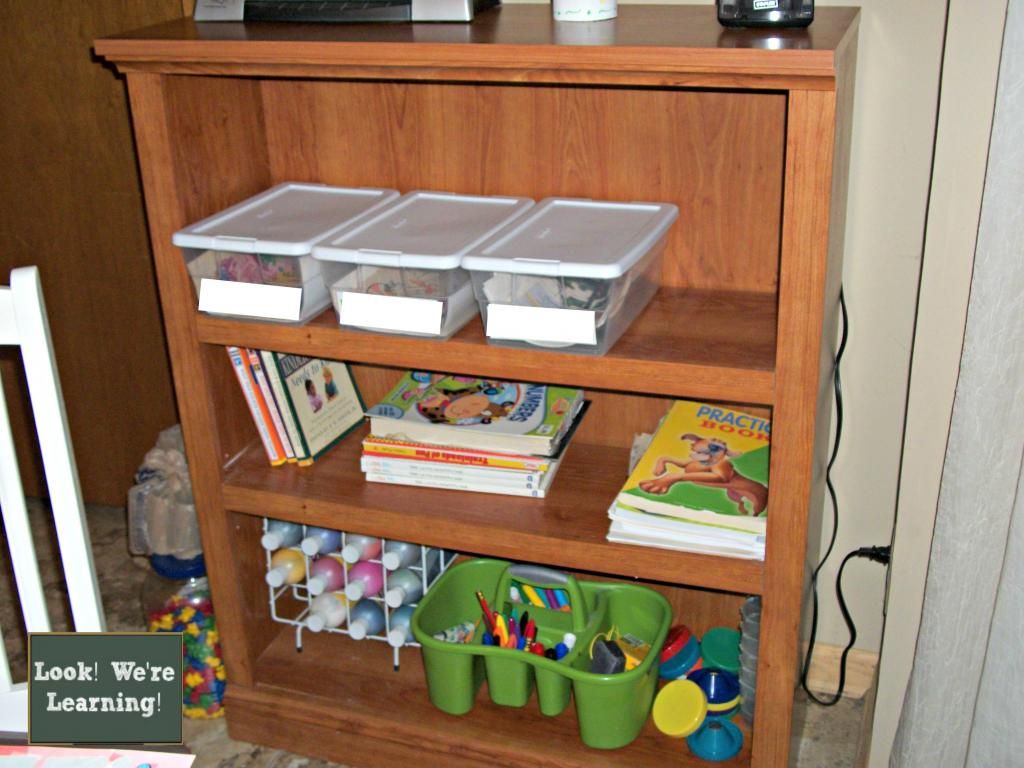 The first row of our bookshelf holds the kids' workboxes and the second row is used for workbooks and my reference books for this year's curriculum.
I started using a crate to hold my readers and textbooks for the school year a few years back and I still do. We have a homeschooling closet where most of our curriculum resides, and I just remove what I'll need each year and keep it next to our dining room table.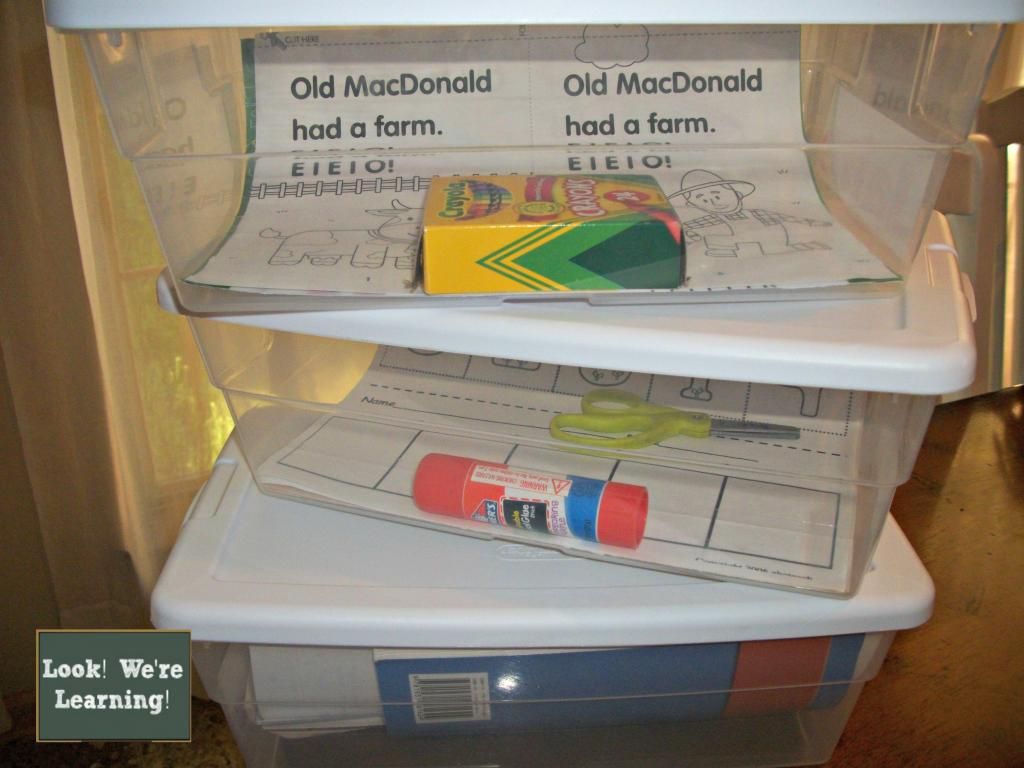 Once I sort through the books and workbooks, I decide which assignments the kids can probably complete on their own. I put those in their workboxes, along with the materials they'll need to complete the work.
The goal is for them to be able to sit down and complete the work without needing much (if any) help from me. So if there's a cut and paste activity, I put a glue stick and a pair of safety scissors in the box. If there's a coloring page, I include a pack of crayons.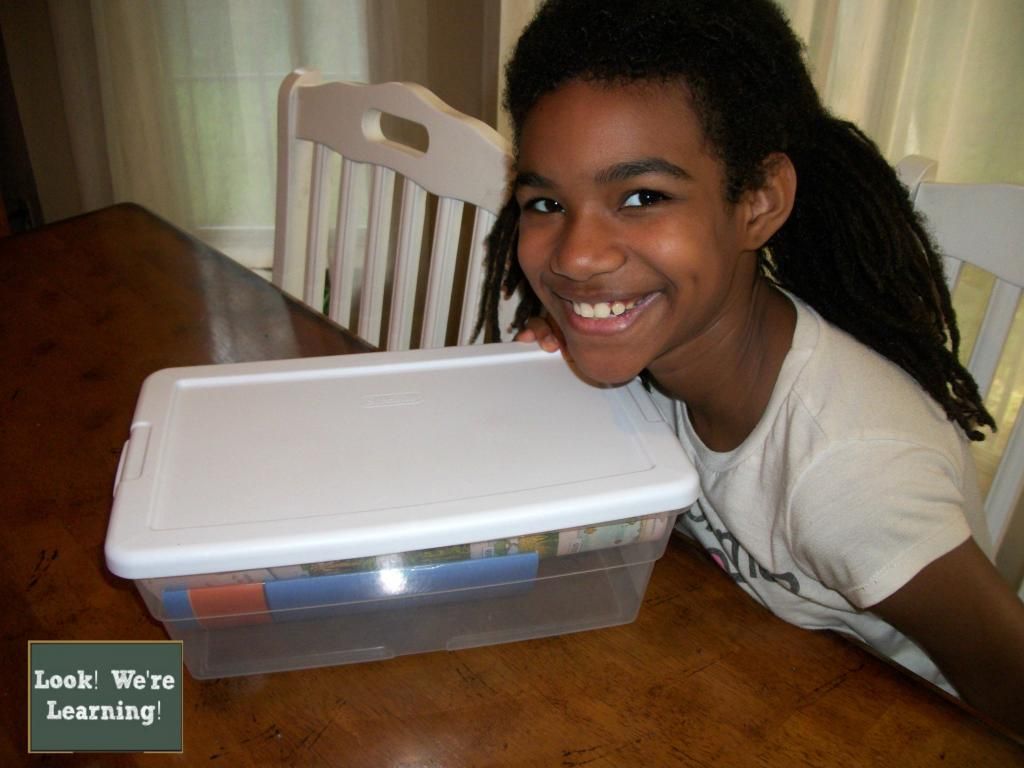 Believe it or not – that's not a fake smile. 🙂 They really do enjoy doing their assignments more when I put them in the workboxes.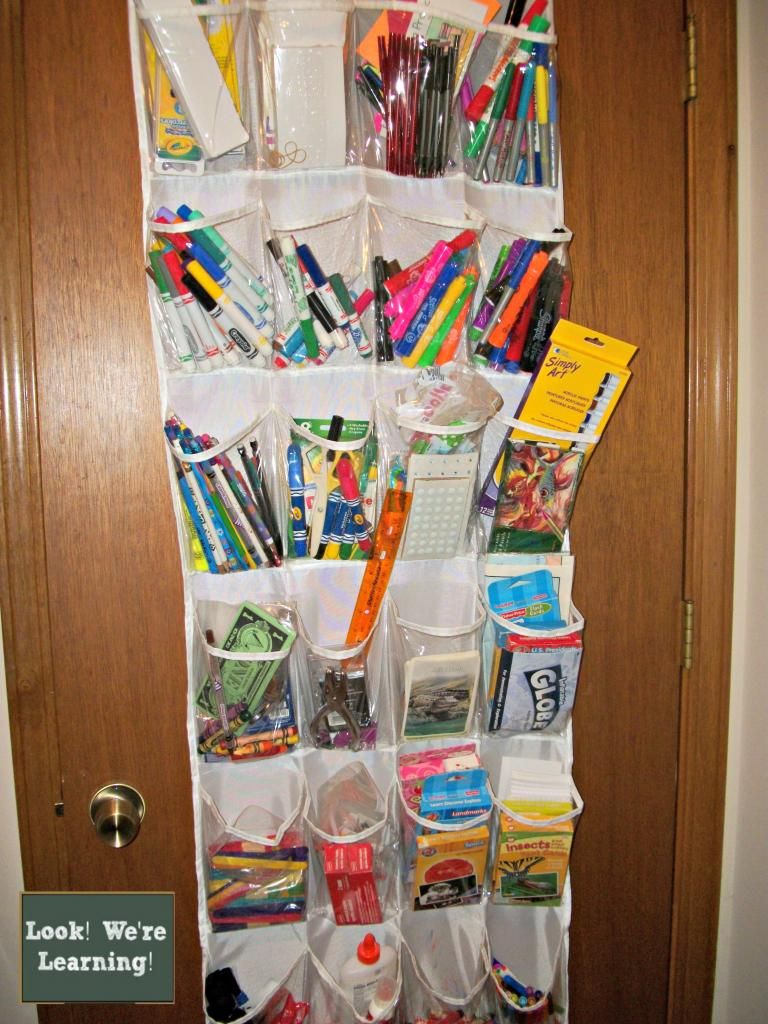 To make it a bit easier to get the assignments started, we keep our school supplies in an over-the-door shoe hanger. I used to keep this in the homeschool closet, which was on the other end of the house. This year, I finally wised up and put it on the back of the laundry room door, which is right next to our homeschool space.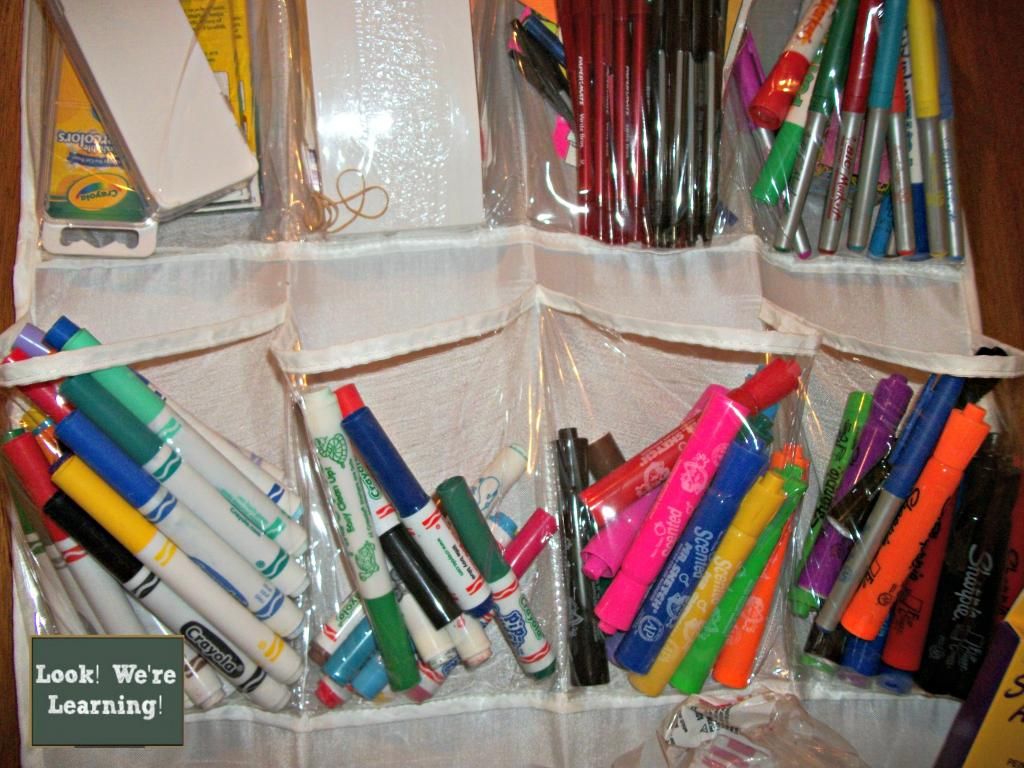 And this the year I'm finally going to do something about my marker hoarding! 🙂
That's a look at how we handle our homeschool workbox organization! Have you ever used workboxes? Do they help you to keep your schooling space organized? Share your workbox and organization tips in the comments!
This post is part of the 2014 "Not Back to School" Blog Hop by iHomeschool Network! Stop by to read how our fellow bloggers are getting their homeschool rooms ready for the new year!