Good morning! College finals are fast approaching, so I took last week off from blogging to catch up on some of my last assignments for this semester. Now that I'm nearly a full year into my "back to school" experience, I thought I'd share some of the pointers I've picked up about how to homeschool while going back to college. Spoiler: It's hard. 🙂
1. Insist on a regular schedule. 
You'll need at least two schedules: one for your kids' lessons and another for your own. It's really difficult, but it's essential that you keep the kids on their regular homeschooling schedule. Otherwise, you'll finish the semester and then realize that you have to do double lessons for a month to catch up on math (like I have to do with Tigger in May).
As for organizing my classes – I have an enormous binder that I use for my classes with sections for each subject and a stack of weekly planning pages in the front. At the beginning of the semester, I look through every class schedule and then write the due dates for my assignments in my planner pages. I usually do this during the first week of class before the really heavy assignments start.
I'm usually very organized at the beginning of the semester, but after spring break, it's all downhill and I'm barely functioning by finals. That's when the organizing I did early in the semester ends up saving me. Seeing what assignments are due several weeks in advance helps me avoid having to work on them all at once.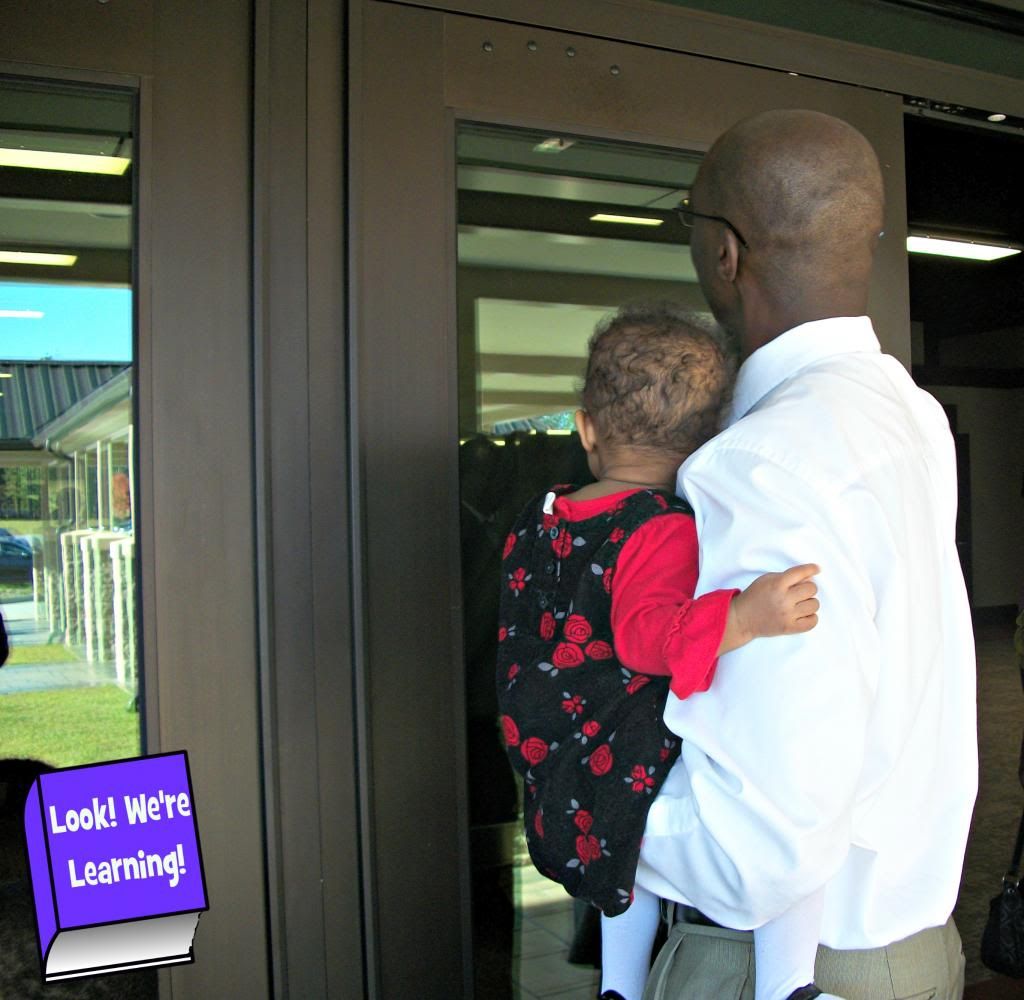 2. Enlist the help of your spouse.
I've written before about why we need supportive homeschooling spouses, and going back to college has just underscored how much I need the help of my husband. There have been many, many school days that he's taught for me so I could go study. He has no problem cooking dinner or getting the kids ready for bed when I need to cram for a test or attend a school function.
In order for our spouses to help us out, though, we have to communicate with them. Jay and I have had several long conversations, especially this past semester, about how we can make adjustments to our schooling schedule while I'm in class. After finals, we'll be sitting down again to see how I can revise my course load in the fall so that we can get back to learning more as a family.
3. Be flexible.
This is probably the most important tip I've learned about trying to go to college while homeschooling my kids. I've had to be open to trying new approaches almost every week. One of the choices I made was to take classes online, since that was the most flexible way for me to get my school work done.
Btw, if you are considering going back to college, I highly recommend distance learning. It's convenient, easy to use, and adaptable for moms who are already busy during the day.
Another big part of being flexible is prioritizing. I have several interests that have had to take a backseat, especially during this past semester, including knitting, sewing, traveling, and (occasionally) blogging. But that's life. We always have to shuffle our priorities to make sure that we're taking care of the "more important things." (Phil. 1:10)
I've even had to let go of my attempt to maintain a 4.0 GPA. In the past, I've done extra credit and additional assignments to make sure that my grades were perfect. As I've gotten older, though, I've learned that it's more important to be reasonable than right. I hope that's something I can teach my kids as well.
So, those are a few of the things I've learned while juggling homeschooling and going back to college! Are any of you back in school? Are you thinking about it? We'd love to hear your tips or suggestions in the comments!
This post is part of the "How Homeschool Moms Juggle" linkup at iHomeschoolNetwork! Click on over and read how our fellow bloggers juggle homeschooling and their other responsibilities such as housework, caring for a new baby, and working outside the home!