Hi everyone! This year, we're sharing in a new quarterly linkup called "Seasonal Skirts: A Guide to Feminine Dress Throughout the Year!" I'm excited to share in this linkup with 10 other bloggers, including Dusty at To the Moon and Back, Erin at For Him and My Family, Laura at Raising Soldiers 4 Christ, Kyndra at Sticks, Stones, and Chicken Bones, Mrs. Warde at Sceleratus Classical Academy, Cynthia at Cynce's Place, Melissa at Life Off the Paved Road, Dawnita at Fogleman Forerunner, Hilary at Our Homeschool Studio, and Annette at In All You Do!
This month, we're focusing on our favorite modest skirts for spring. Now, I don't wear skirts exclusively. In fact, I own quite a few pairs of Old Navy jeans. 🙂 However, we spend so much time in our Bible education work that I end up wearing skirts on most days.
The hard thing about wearing skirts now is finding ones that are both modest and stylish. So I usually shop online or hunt around at thrift stores. If I find something I like, I will hold onto it for years and years. (Seriously.) Without further ado, here are four of the modest spring outfits I'm wearing this year.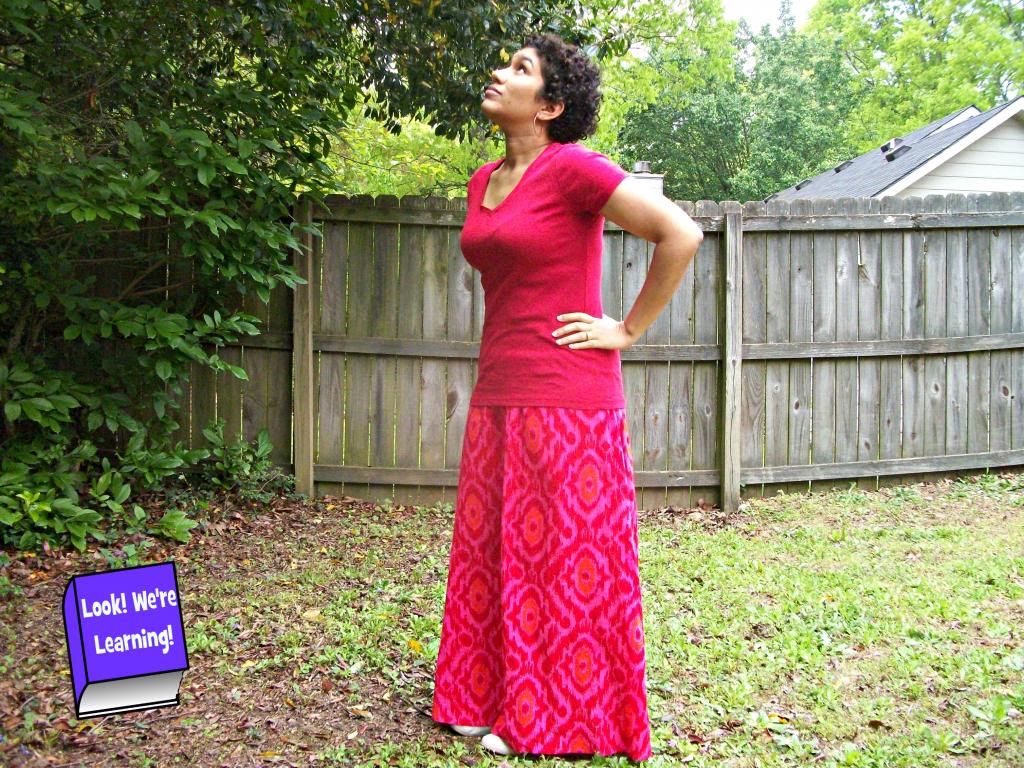 I actually scored this entire outfit at Goodwill about a month ago. I cannot tell you how happy I was to find a matching top and bottom in the same trip. The skirt has a wide elastic band, which is extremely forgiving to my mom figure. 🙂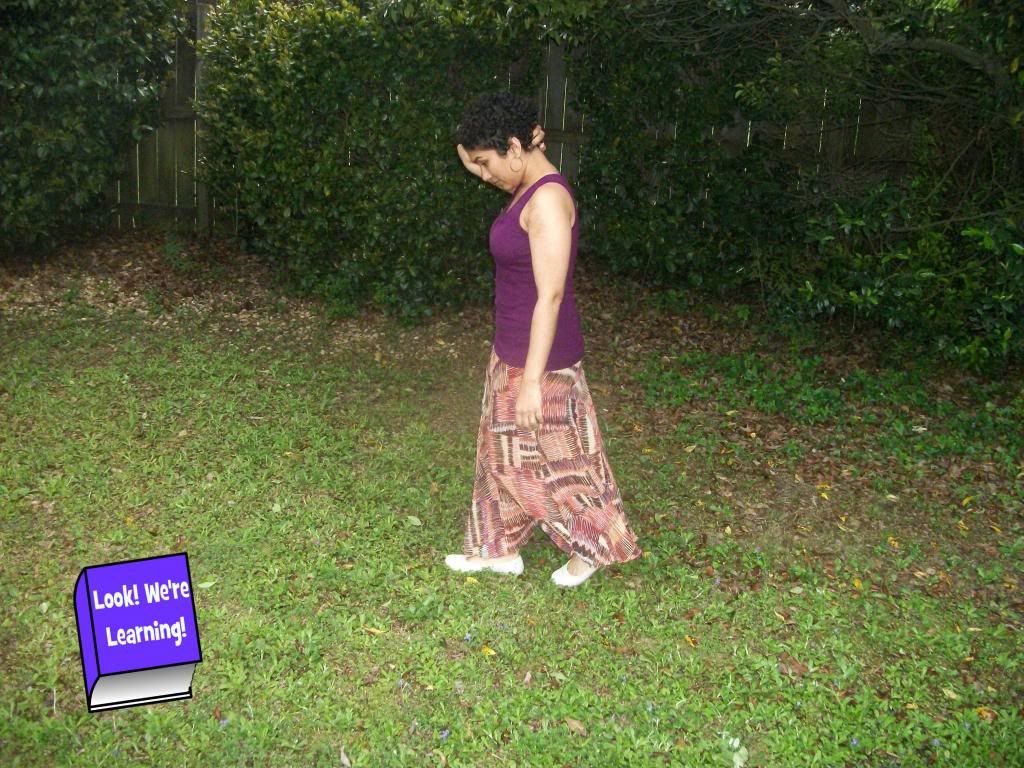 This skirt has been with me through my last three pregnancies, so it's quite aged. I've adjusted the elastic quite a few times…lol. I got it at (I think?) Dillard's during an off-season sale. But it doesn't wrinkle, which is a plus, and it's very cool on warm spring days.
This is my oldest skirt. I've had this one since I was 17. Before you go congratulating me on staying the same size, I have to admit that it's a wrap skirt. That is the only reason I can still get into this thing. 🙂
Wrap skirts are always modest in length, but they do tend to fly open as you walk. I usually stick a safety pin in the wrap right at my kneecap to keep my skirt from swinging open when I walk or sit.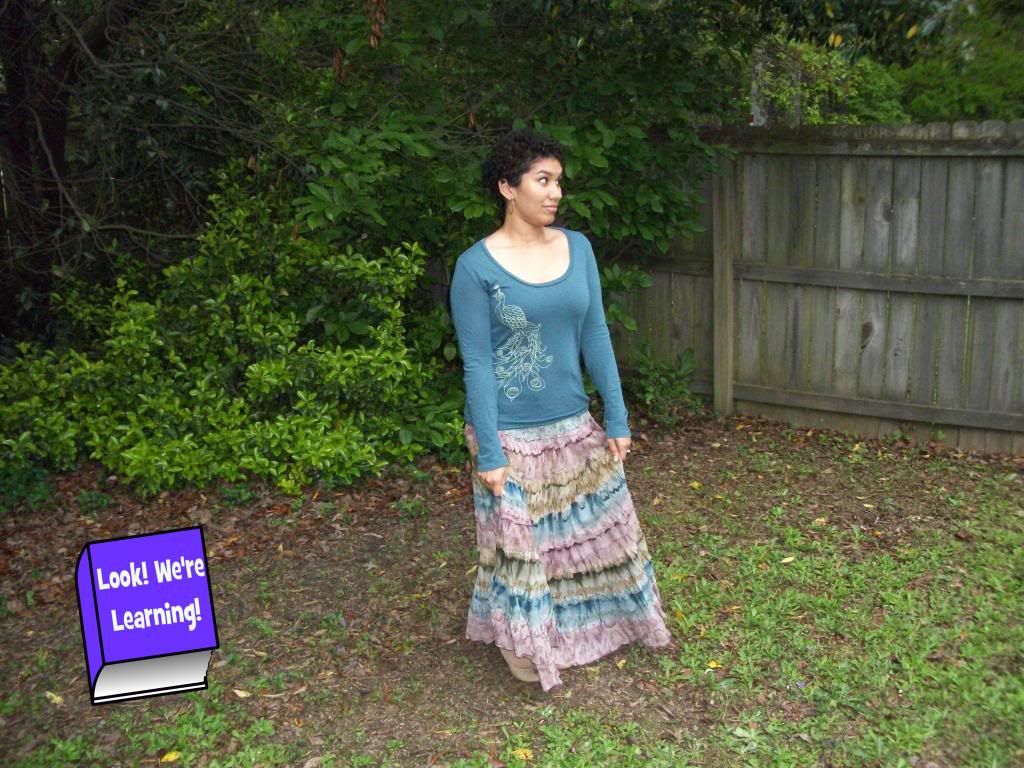 I got this outfit from an online store called Soul-Flower. Most of their clothes are hippie-inspired, which means loads and loads of long flowy skirts. I loved the peacock on the front…
…and the feather on the back! Plus, the long sleeves are good for spring days when the weather is still cool, which we've had a lot of lately.
And those are some of my favorite spring modest skirts! But I'd also love to see what you're wearing this season! If you'd like to join up and share some of your favorite modest skirts for spring, grab the linky button below and add your post!