Hi everyone! We're linking up with the Seasonal Skirts blog hop again to share our favorite modest skirts for summer! I have to be honest – some of these are maternity clothes, which *ahem* still fit. But they're comfortable and long and I'm going to wear them until they're finally too big. 🙂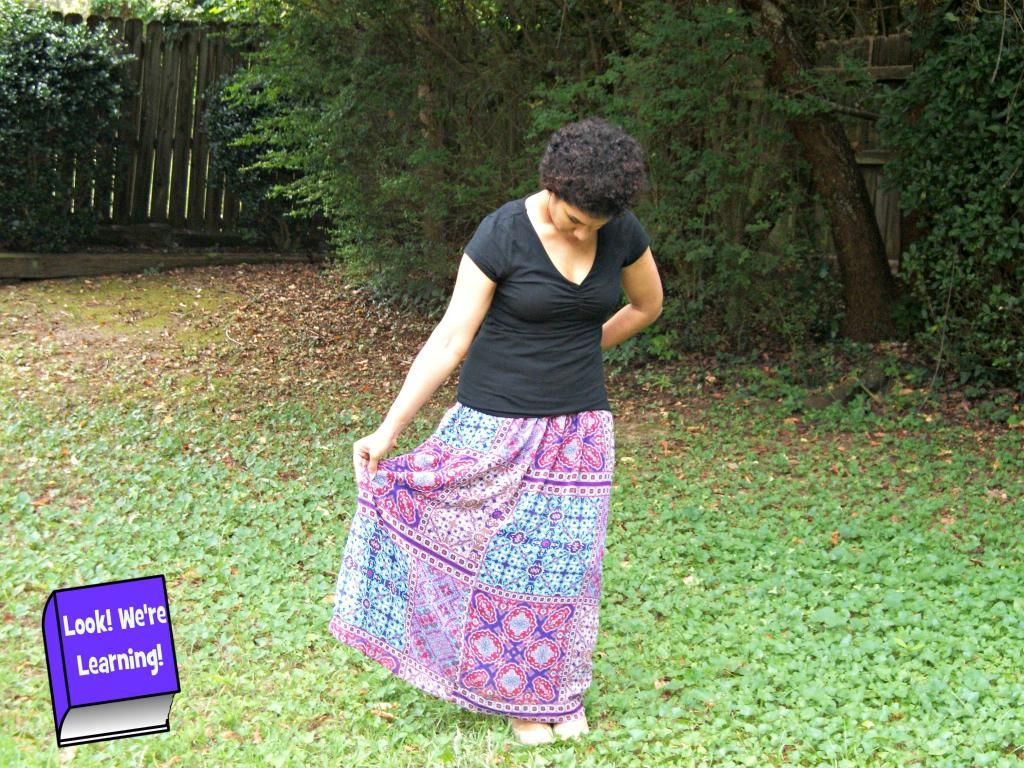 This "skirt" is actually the bottom of a maternity maxi dress I had when I was pregnant with Pooh. The top was already gathered, so all I had to do was remove the tank top and serge the back edge to finish the seam. I think I got the dress from Motherhood Maternity, but it was six years ago, so maybe not…lol.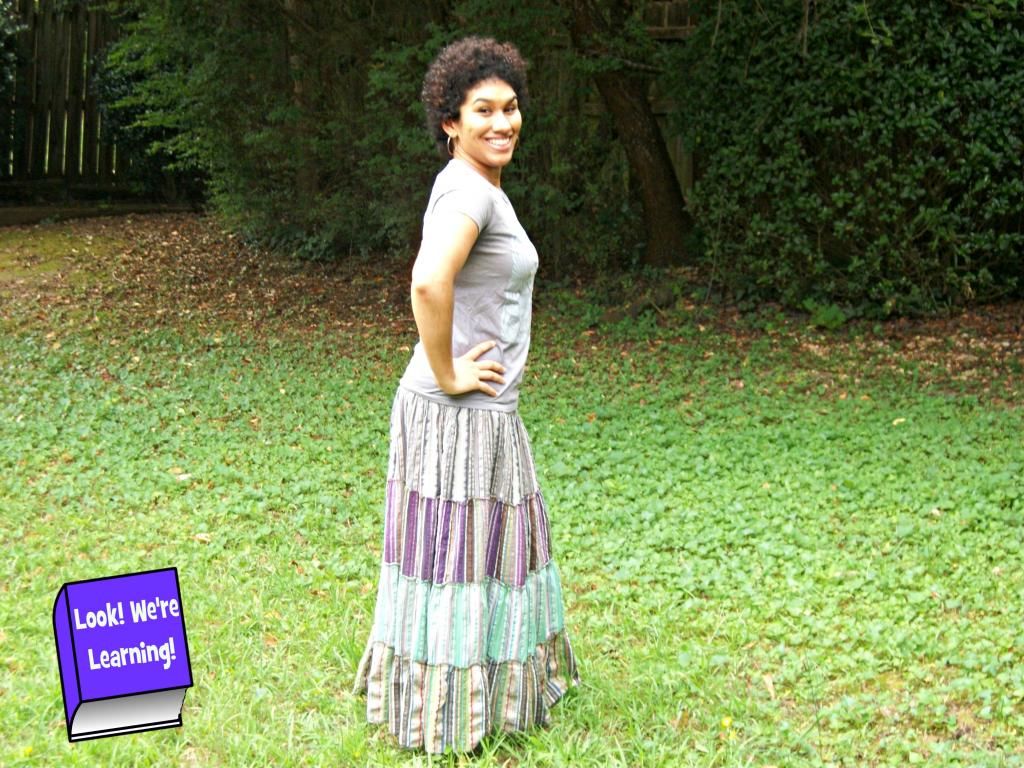 If you got the chance to read our modest spring skirts post, you already know about my affinity for Soul Flower – an online, hippie clothing boutique. I got this skirt from there a couple of years ago. It's not actually a maternity skirt, but it has a ruched top and if that's not perfect for maternity wear, I don't know what is. I practically lived in this thing while I was pregnant with Piglet.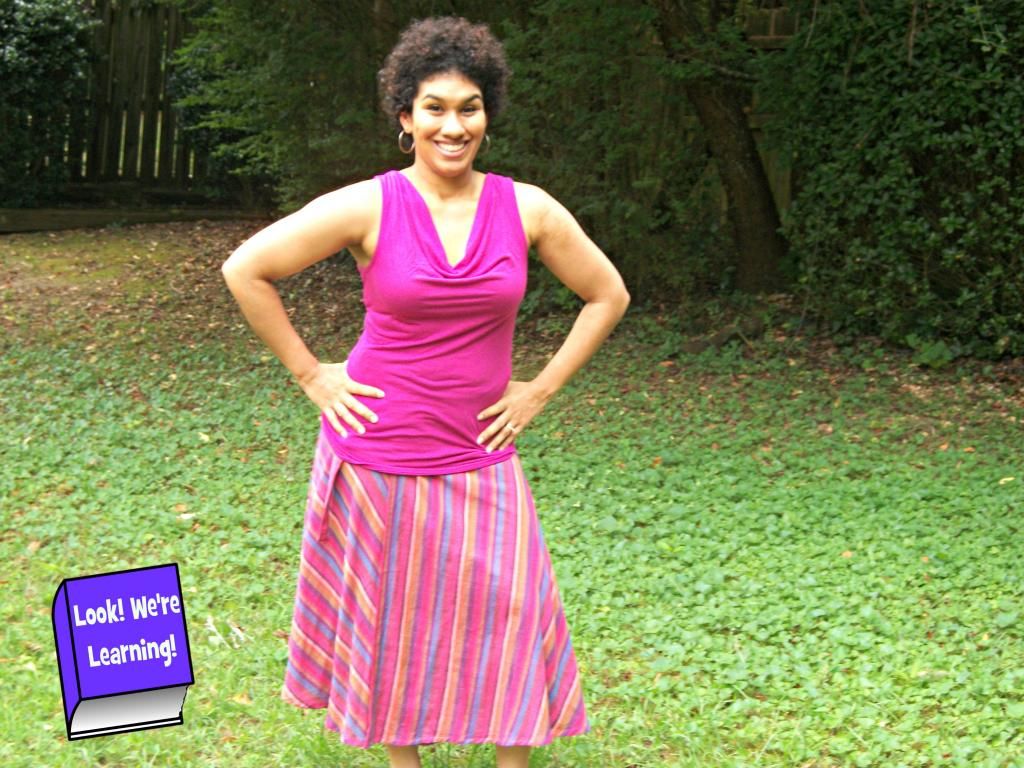 This skirt is one I found on a website called The Little Bazaar. It's basically an outlet mall for wrap skirts…lol. I love wrap skirts. I probably have four of them. The key is making sure that the fabric wraps all the way around, so that you don't have an unpleasant incident on a windy day. 😉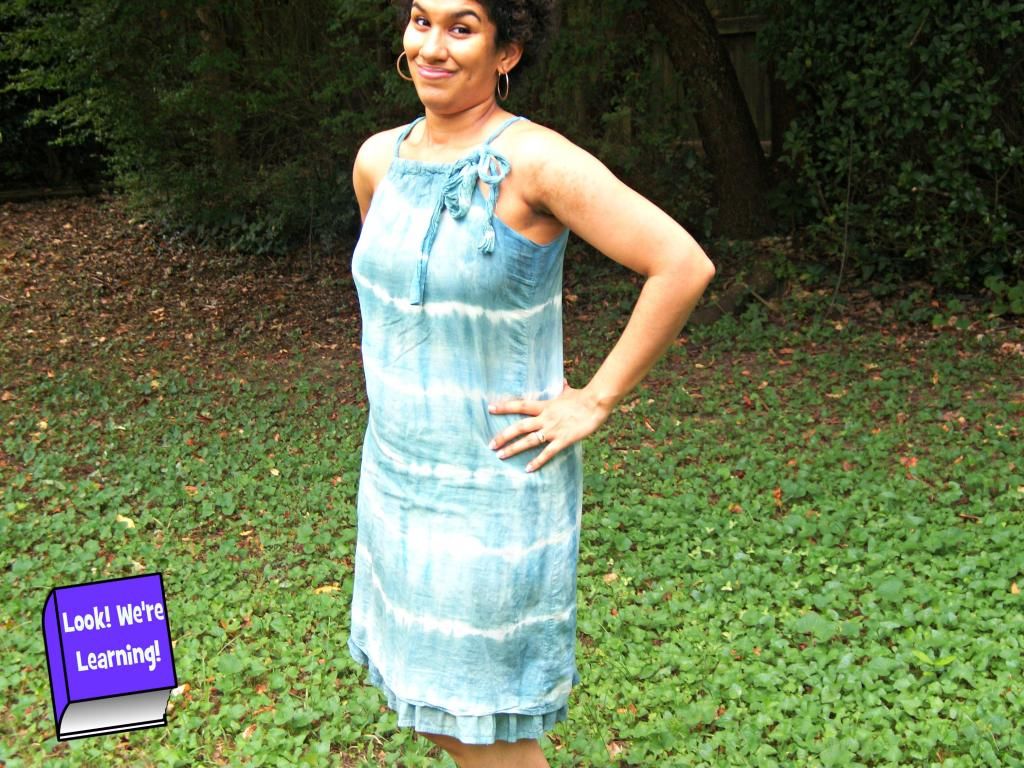 And I'm wrapping things up with another Soul Flower piece. Technically, this is NOT a skirt, but I love it so much, I had to include it.
By the way, don't laugh at this picture. Tigger was my photog and the mosquitos were getting to her (and me) by this point, so I was like "Just take it." 🙂
I love this dress. It gets really, really hot down here in Georgia during the summer, so if I'm going to be outside for any length of time, I usually reach for this dress. It's cool, it's loose enough to fit comfortably, and it makes me think of the beach. It's pretty much perfect.
And those are my favorite modest summer skirts! Don't forget to check out the posts from our fellow Seasonal Skirt bloggers for even more modest summer wear idea!