Positive discipline is a parenting style that encourages the use of positive language and redirection when teaching children. I was very new to the idea of finding positive ways to discipline my kids, so I have truly appreciated the following five tips for using positive discipline with my kids.
When we use positive discipline, we focus on teaching our kids what to do, instead of what not to do. It's funny, but until I started watching my language, I didn't realize how much of my conversation with my kids was negative. "Don't do that." "Stop it!" "You can't do that!" What child wants to obey a parent like that?
So – I'm sharing five of the positive discipline parenting tips I've appreciated today, as well as other resources for parents who want to take the negative talk out of their relationship with their kids.
Why I Love Positive Discipline Parenting
As a mom to four high-energy kids (and some with special needs), I found myself saying "NO" quite a lot. In fact, if I had a dime for every time I uttered the word "No", I'd have a lot of dimes. While it's good for kids to understand how to respond to "no", using that word as the basis of your parenting can make it hard to parent with joy. I know this from experience.
The book Positive Discipline A-Z: 1001 Solutions to Everyday Parenting Problems
 has been extremely helpful to me. Before I read the book, I had never thought about how to reframe discipline in positive terms, so the fact that I could do so in any situation was eye-opening.
When I apply the suggestions in the book (and there are a lot of them), I feel happier and more peaceful. Knowing that I have an action plan in place to deal with behavior issues and disobedience makes it much easier to anticipate problems and deal with them before they become too much to handle.
Positive Discipline Parenting Suggestions
I'm not going to give away the whole book. With over 1,000 suggestions, I couldn't if I wanted to. 🙂 But here are five of my favorite tips from Positive Discipline A-Z:
ADD/ADHD: "Be willing to help your child according to his or her needs based on what your child actually does as opposed to what may be expected for his or her age group or intelligence level…Do not punish your child for not being 'normal'."
Bedtime: "Be available during the bedtime routine…instead of trying to do ten other things. One reason children seek more attention is that they haven't received a good dose of your full attention."
Interrupting: "If your child has been waiting all day to play with you, when you come home from work (or are doing work from home) ignore the chores and spend fifteen minutes having fun with her or ask her to work with you." (This works! I'll be sharing a future post about this.)
Listening: "If you want your kids to listen more, it is important to use fewer words. Say what you mean as succinctly as possible and then follow through with actions."
Values and manners: "Model the values you want to teach. If you want children to learn respect, be respect and respect yourself."
Other Positive Discipline Parenting Resources:
For even more parenting tips, follow my "Parenting with Joy" board on Pinterest!
Follow Selena @ Look! We're Learning!'s board Parenting with Joy on Pinterest.
Are you practicing positive discipline parenting with your kids? Do you have any suggestions to share? Let us know in the comments!
This post is part of the "Mama's Best Parenting Books" Blog Hop hosted by B-Inspired Mama! Let's face it. As moms, we barely have time to function, much less wade through a sea of parenting advice. Here you'll find the best of the best parenting book recommendations from fellow mamas! To see even more great posts about parenting, check out the list of fabulous bloggers who are participating!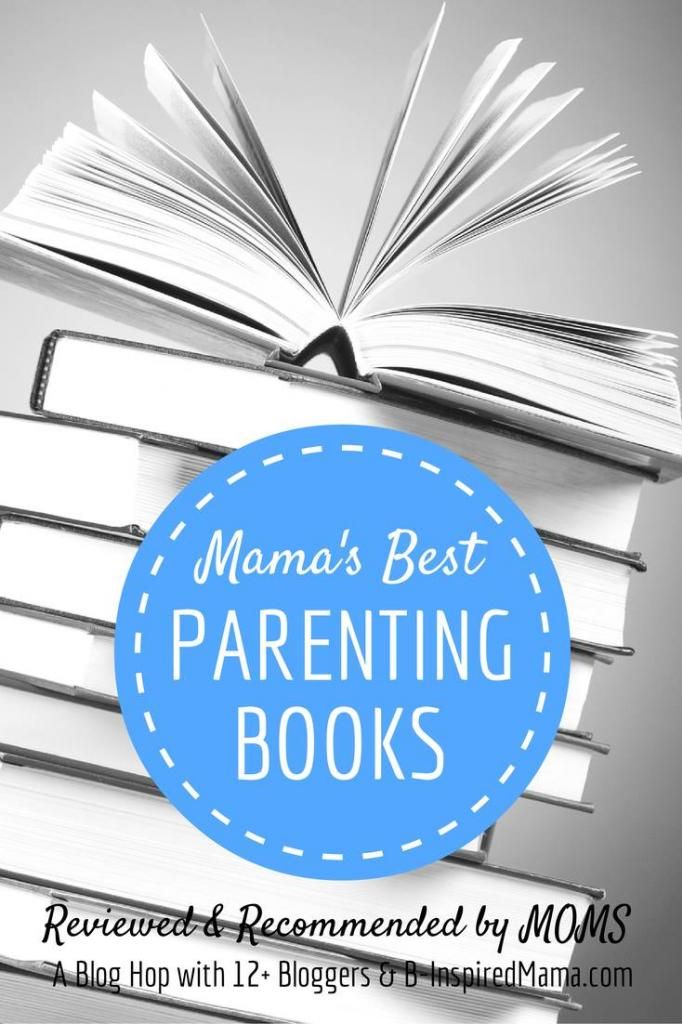 The Explosive Child (B-Inspired Mama)
Wiring Kids for Success in Life (Trilingual Mama)
The Contented Toddler Years + Routines: The Contented Little Me Says 'Why' (Words n Needles)
Discipline Without Distress (One Time Through)
Mom's House, Dad's House + Parenting Through Divorce (Lemon Lime Adventures)
Positive Discipline A-Z + 5 Tips for Positive Discipline Parenting (Look! We're Learning!)
Real Boys (The Jenny Evolution)
Peaceful Parent, Happy Kids (Dirt & Boogers)
Smart Parenting for Smart Kids (Planet Smarty Pants)
Raising Unselfish Children in a Self-Absorbed World – A Parenting Book About Teaching Kids to Serve (This Reading Mama)
Bilingual is Better + Foreign Language for Preschoolers (Camilla and Roman)
Awakening Children's Minds and Raising the Emotionally Intelligent Child – Emotionally Intelligent Parenting (Line Upon Line Learning)
Potty Training in a Weekend (Words n Needles)
The Out-of-Sync Child – The Ultimate Sensory Processing Disorder Resource (Sensory Activities for Kids)
12 MORE Books for Moms (Teach Beside Me)