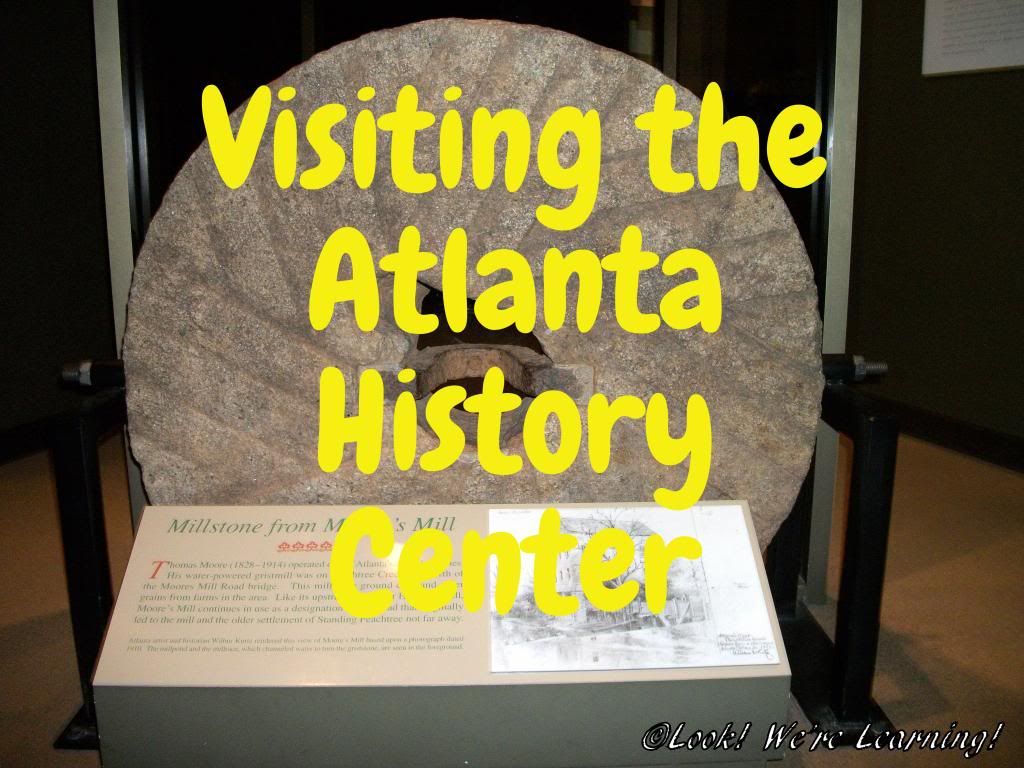 Good morning! We got a chance to visit the Atlanta History Center a few weeks back and we're sharing pictures from our trip with you all today!
Every year, there are special Atlanta History Center homeschool days where homeschooling families can enter for a discounted rate. To begin the year, though, the museum held a Homeschool Open House day when admission was absolutely free! This was the first year that we were able to attend and we thoroughly enjoyed our visit!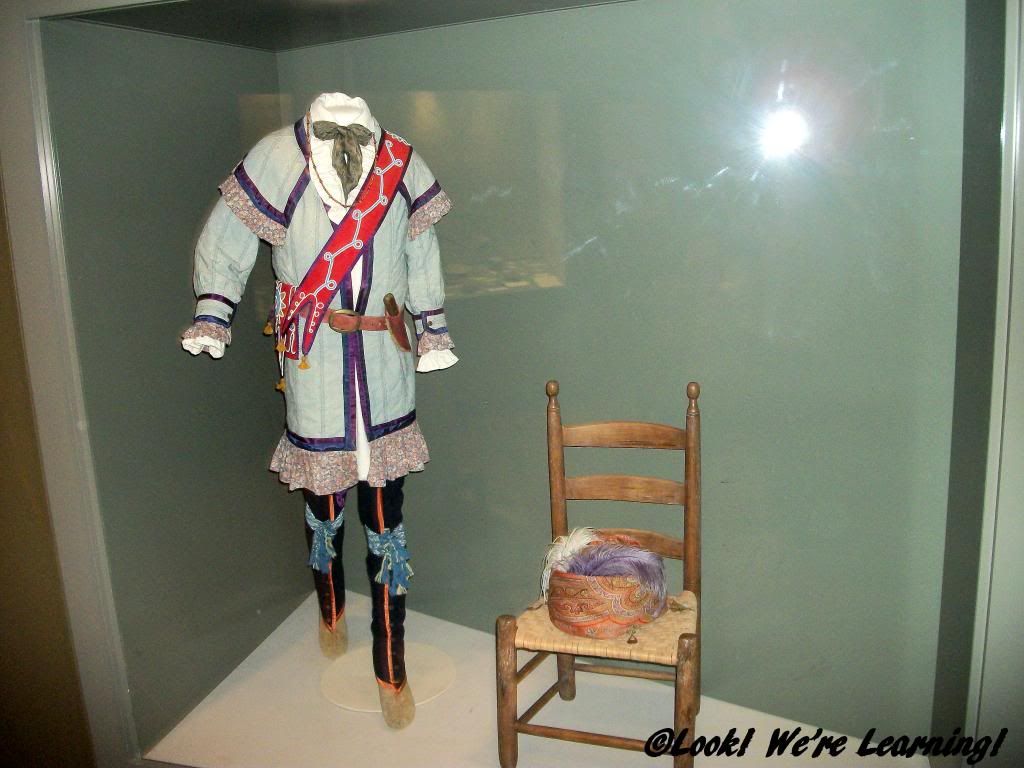 Since the museum is in Georgia, a lot of the historical exhibits relate directly to Georgia history and the development of the city of Atlanta. This display shows the typical dress of a Cherokee Indian during the 1830s. I had no idea that many Cherokees had assimilated colonial styles of dress in those days.
An actual millstone from an 1800s flour mill. That thing was enormous.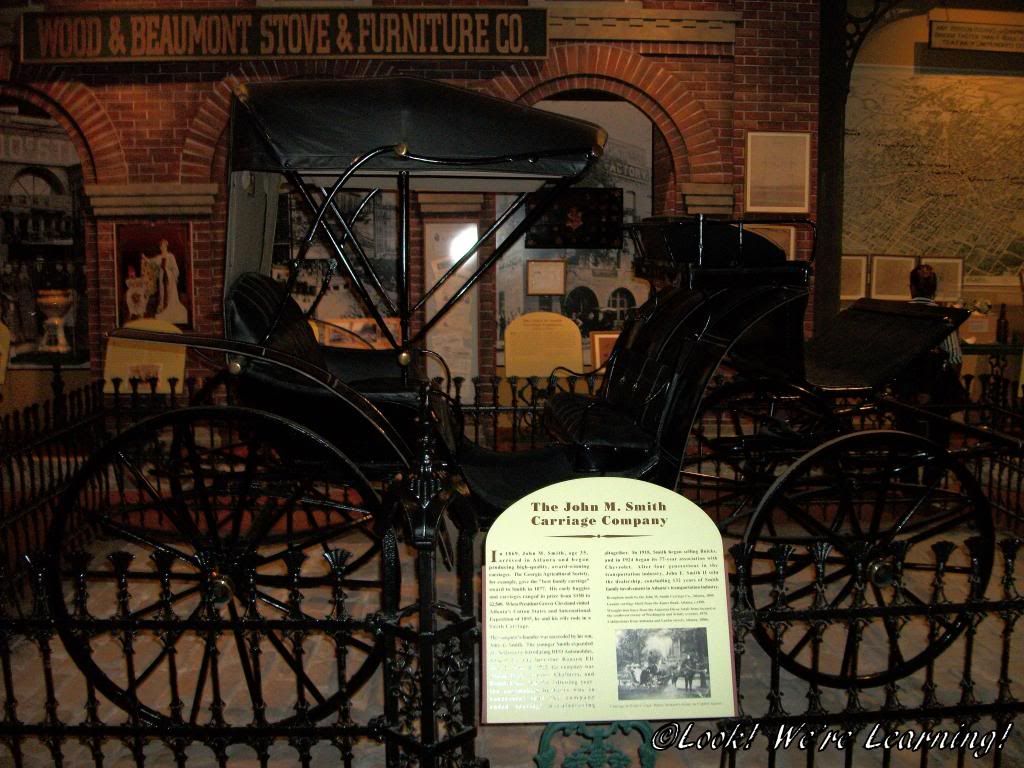 There were a lot of carriage and automotive companies in and around Atlanta in the 19th and 20th centuries. Here's a life-sized reconstruction of a carriage from the John M. Smith Carriage Company.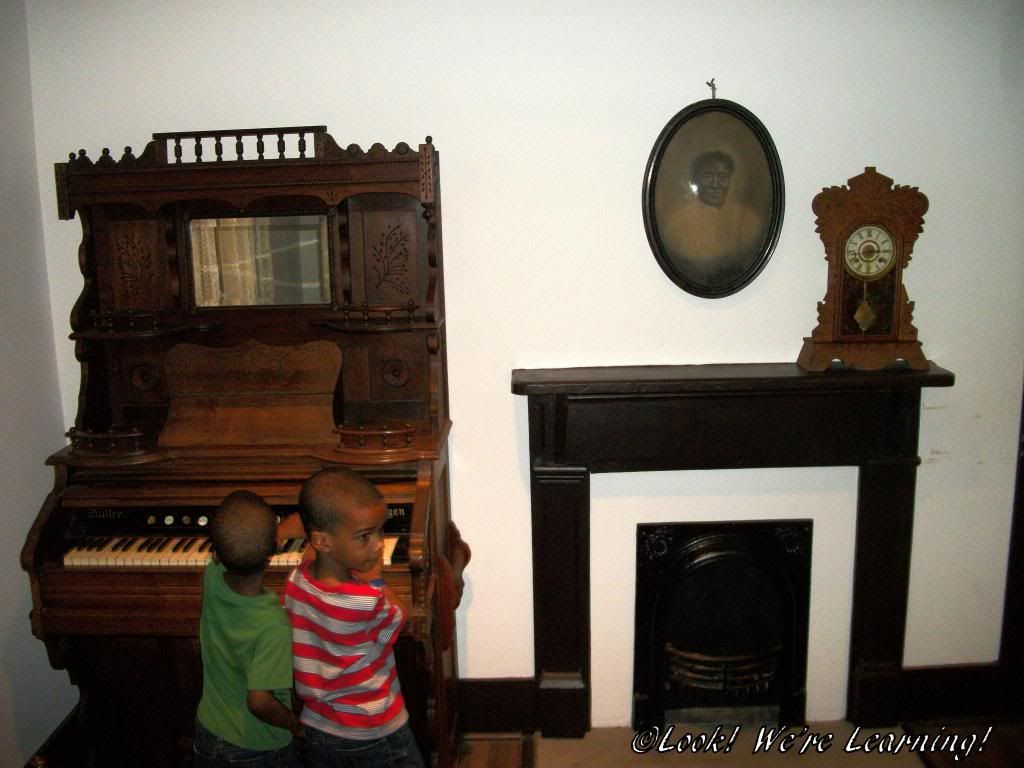 One of the coolest things in the center, to me, was the Dixon-King Shotgun House. It's an actual 1800s house that has been relocated and reassembled within the history center. They kept the original furniture and restored the interior.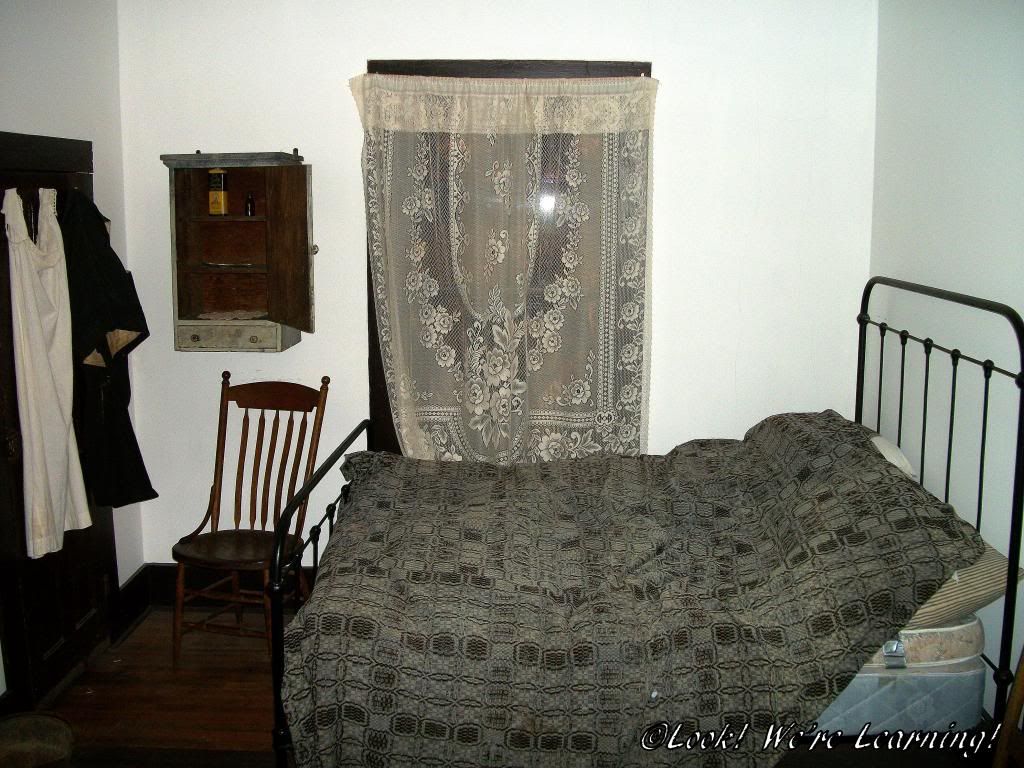 A look at the house's bedroom.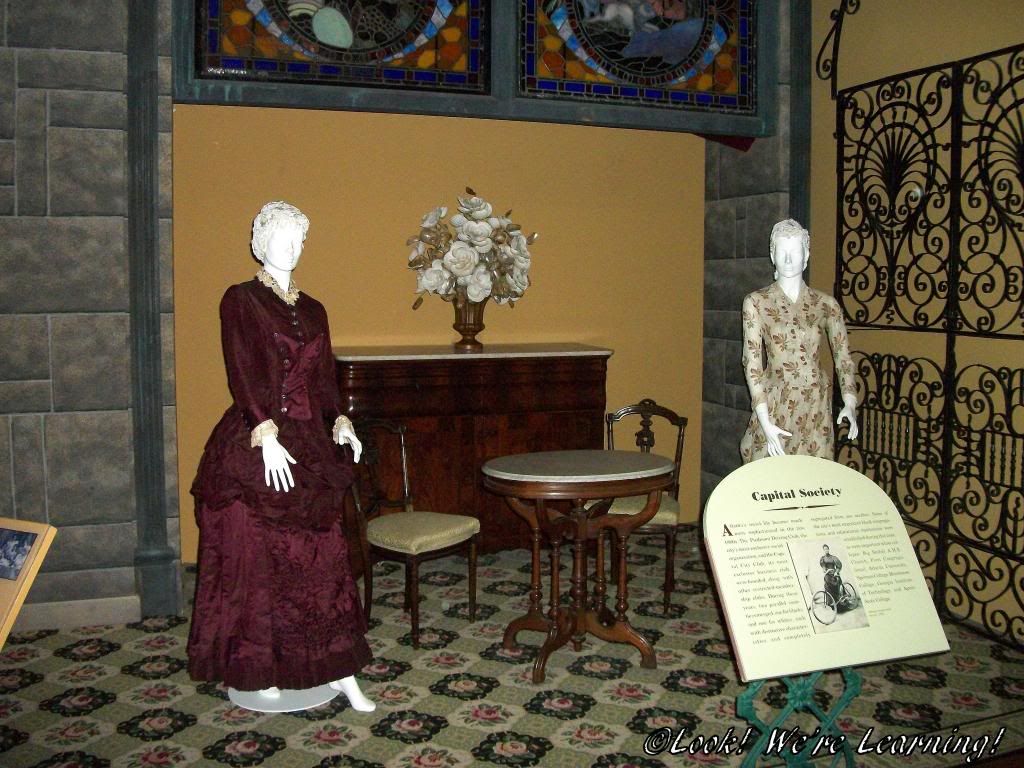 Typical Georgian high society fashion from the 1800s. I think I'd wear that floral dress today.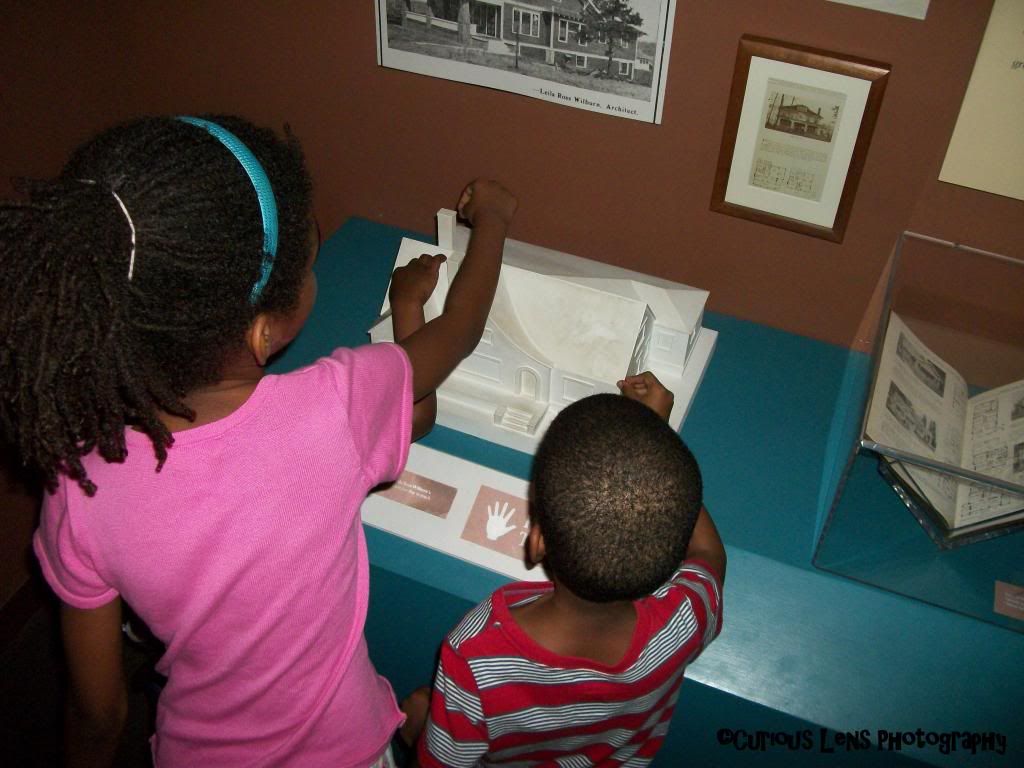 The biggest issue when you visit a museum with kids is keeping their hands off the exhibits. I really appreciated that the Atlanta History Center has specific items that are clearly marked for kids to touch. It gives them a chance to interact with the exhibits and it allows them to touch something, so that they won't be tempted to grab everything they see.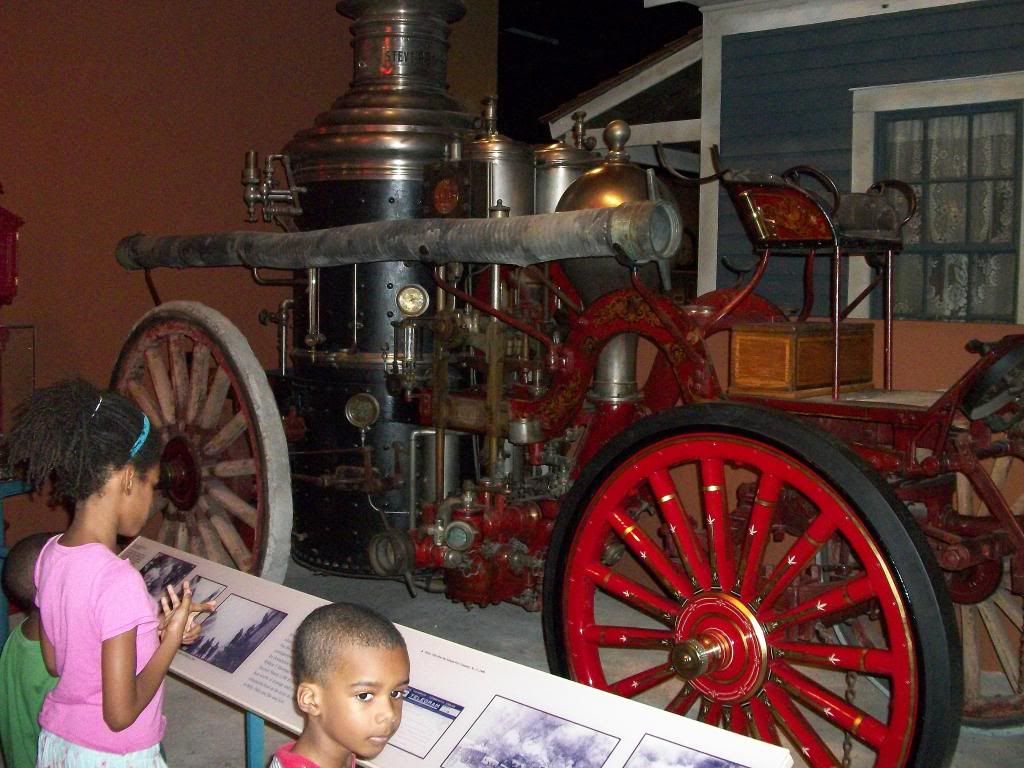 An actual fire engine from the 1800s.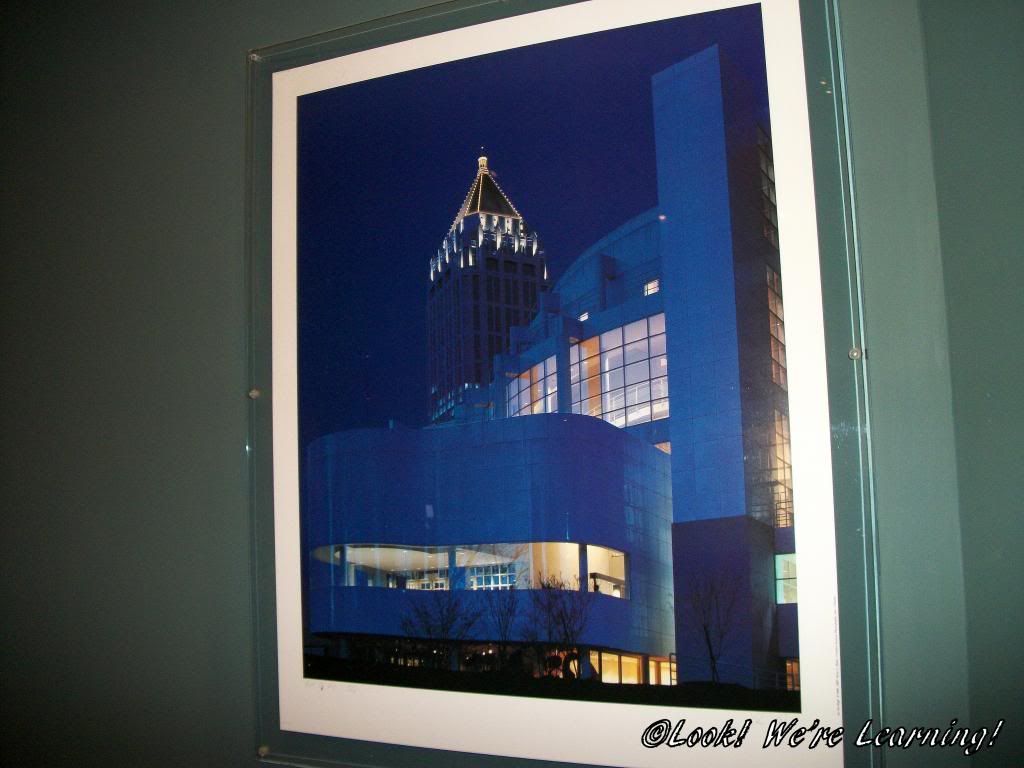 An entire exhibit at the center focused on the modern development of the city of Atlanta. There were pictures and models of several city landmarks. This is a picture of the High Museum of Art at night.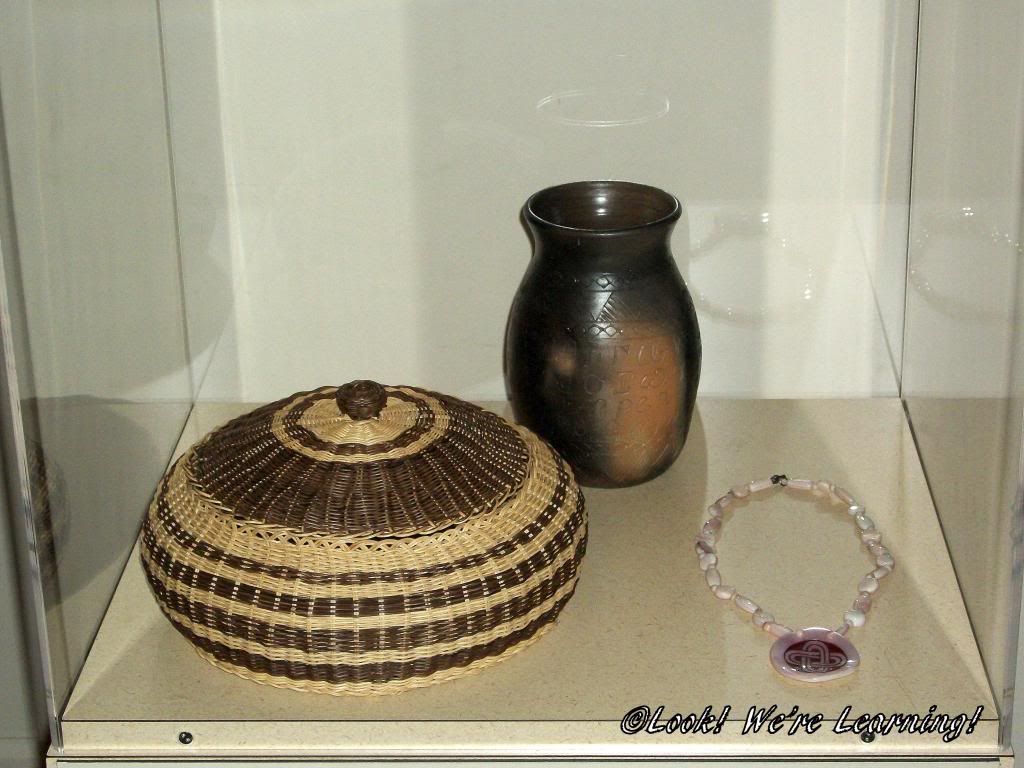 Replicas of native Indian handiwork from the 1800s. Northern Georgia was home to both the Cherokee and the Creek Indian tribes – both of which were forcibly removed along the Trail of Tears.
Outside the center, there are a couple of historical houses that have been restored. They keep sheep at one of them, just the way that farmers would have done in the 1800s.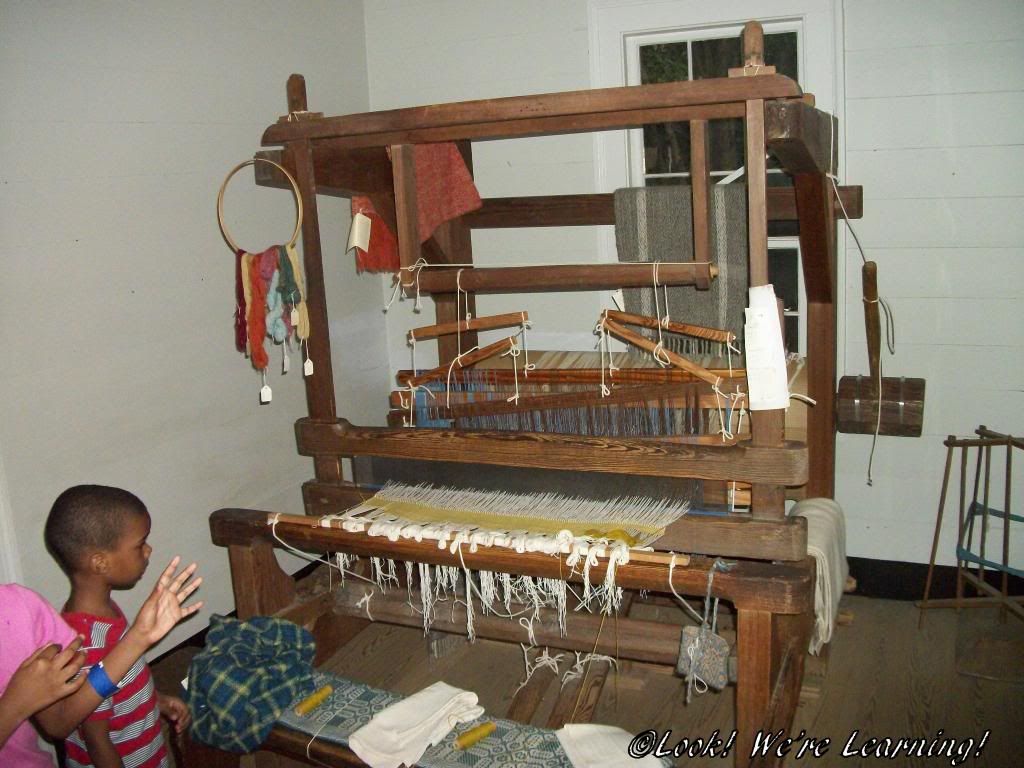 We got the chance to examine this loom inside the Smith Family Farm house. (My inner crafter gave a little shout for joy at seeing an actual loom in person.)
After spending several hours at the center, we still didn't see everything that was on display. We'll definitely have to make another visit soon!