As I mentioned earlier this year, we've made a bit of a homeschooling U-turn in our family and started focusing more on STEM subjects and foreign language.
So – we'll be sharing more science lessons and experiments on the blog, along with resources we find online that we love for learning STEM concepts. Today we're sharing a recent activity using decomposition lesson ideas for kids!
Decomposition Lesson Ideas for Kids
This was NOT one of our planned lessons. A banana in our fruit bowl began to rot and the kids were fascinated by it. So I decided to let it rot so we could examine decomposition up close.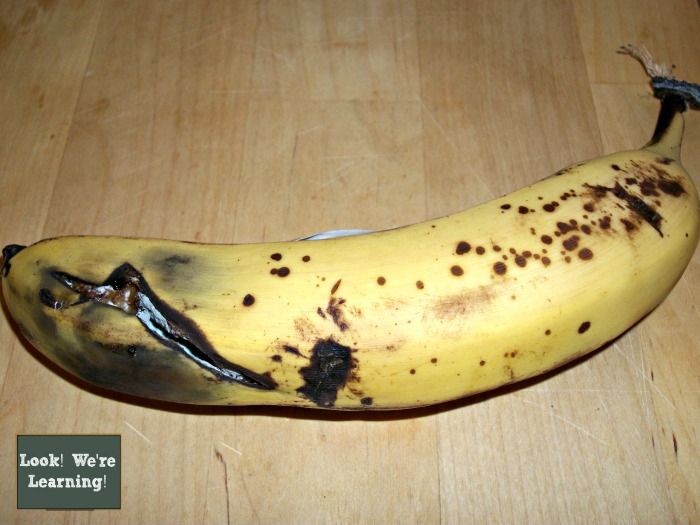 The amazing thing about kids is that they are fascinated by gross stuff. They wanted to see the rotting banana up close. So we got out a plastic fork and poked around.
That gave us a really close look at the bacteria growing inside the fruit.
Yuck.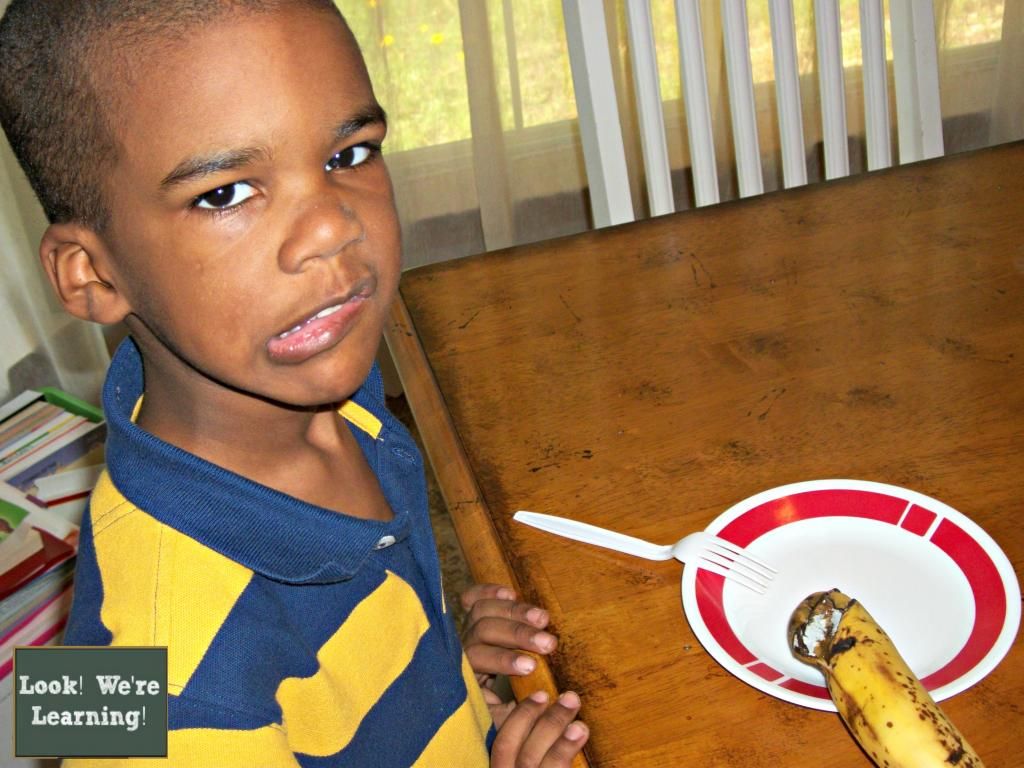 That face says it all. But then we learned about the process of decomposition and how amazing it is! First, we watched a clip from Sid the Science Kid showing a lab experiment about decomposition.
All living things decay after dying, which is called decomposition. From plants to people.
Michigan Tech University has a great explanation of what happens during the process of decomposition. Basically, bacteria, fungi, and worms perform the work of decomposition by breaking down living organisms after death. This is a GOOD thing, because the broken down organisms become part of the soil and provide a natural fertilizer so that new things can grow. It's the ultimate recycling!
To get an even closer look at decomposition, check out this video of a watermelon slowly decomposing over 35 days.
Gross! But also kind of cool, right? For more decomposition lesson ideas, check out these great resources!
Activities about Decomposition:
Books about Decomposition for Kids:
If you enjoyed these decomposition lesson ideas, stop by and see some of our other unit studies!
Plus, follow my It's Science Pinterest board for more hands-on science fun!