¡Buenos días! I hope you're all enjoying your week so far! As I've mentioned before, I'm back in school myself and one of my majors is Foreign Language, so I've been learning Spanish for the past few months.
The whole family has been interested in learning Spanish as well, so I thought I'd whip up a batch of free printable flashcards featuring Spanish opposite words! That way, the kids can build on their budding Spanish vocabulary.
What's In the Free Printable Flashcards: Spanish Opposites Flashcards Set?
In this pack, you'll find vocabulario de español for several opposite words, including:
big and small
old and young
happy and sad
day and night
plus a pronunciation key to help kids say the words correctly!
You can even use the English opposite cards to help toddlers and preschoolers learn basic opposite words. 🙂
To grab your free copy of Los Opuestos (The Opposites) flash cards, visit our Store!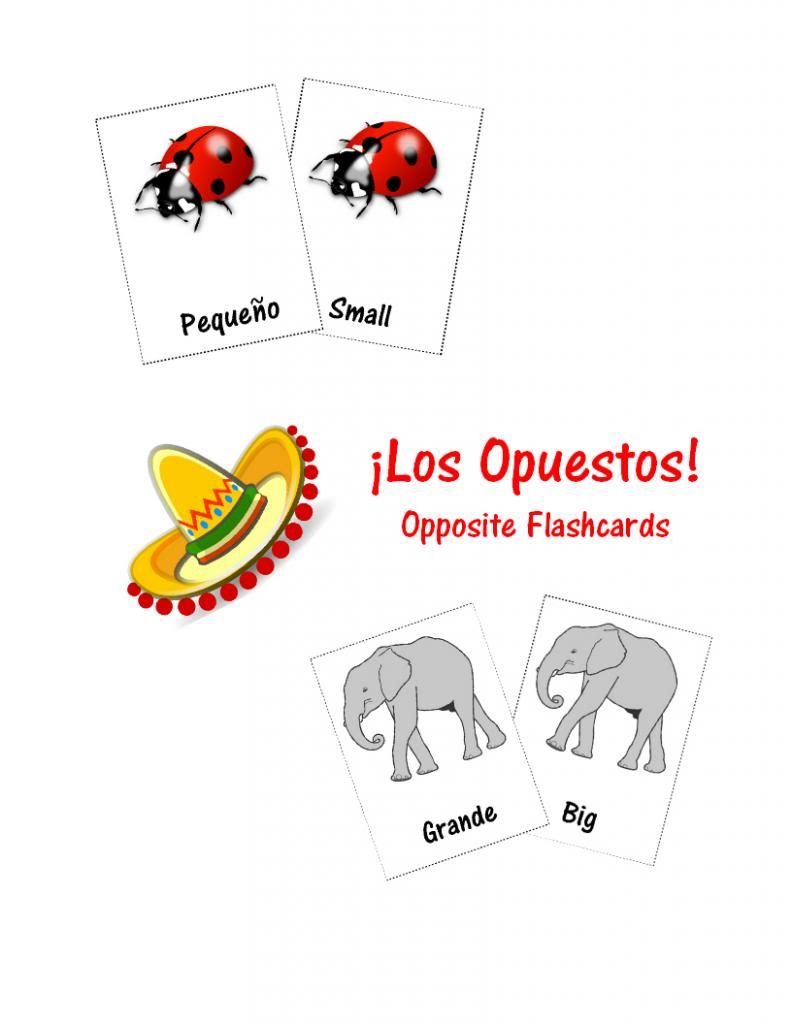 More Resources for Learning Spanish
Songs and Books to Teach Kids Spanish:
Encourage your kids to learn even more Spanish with these great Spanish kids' books and songs!
More Printable Spanish Flashcards:
Learn even more español with even more of our free flashcards!