Hey everyone! It's time for our 12 Months of Sensory Dough linkup! Every month, I'm honored to co-host this linky with 11 other bloggers, including Dayna at Lemon Lime Adventures, Val & Alex at Glittering Muffins, Devany at Still Playing School, Sarah at Little Bins for Little Hands, Kimberly at Natural Beach Living, Melissa Ann at The Eyes of a Boy, Nicolette at Powerful Mothering, Amy at Wildflower Ramblings, Rachel at I Heart Crafty Things, Michelle at Delightful Learning, and Jennifer at The Life of Jennifer Dawn!
Fall is in the air! We've been enjoying our sensory dough this year and I thought "Why not make a fall sensory dough?" What says fall? Pumpkin Spice Lattes!
Now – I have to be honest: I've never tasted a Pumpkin Spice Latte. I know, I know. But I've smelled them quite often and they smell heavenly. So – we put together a no cook playdough recipe that captures that same smell! Great for when you can't leave your house to get a latte!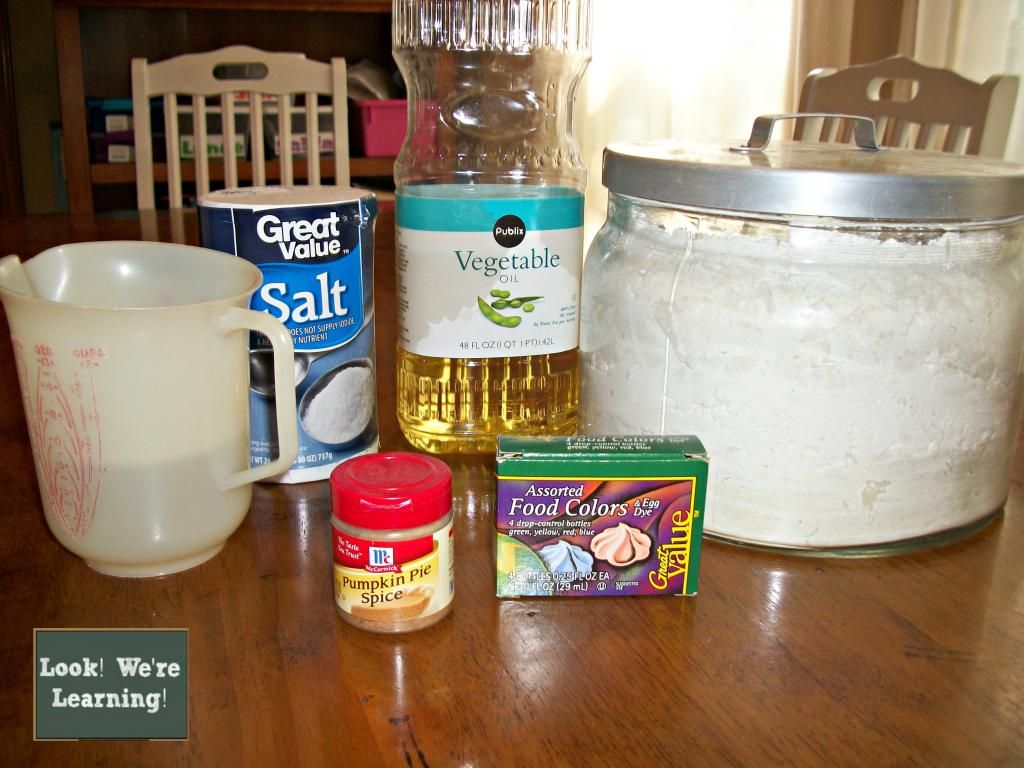 As you can see, everything in the play dough recipe is technically edible. Still, I wouldn't call this "taste safe", so use caution and be sure to supervise children while playing with this dough.
Originally I intended to add food coloring to turn the dough orange, but then I ended up leaving its natural color, since it looked so pretty!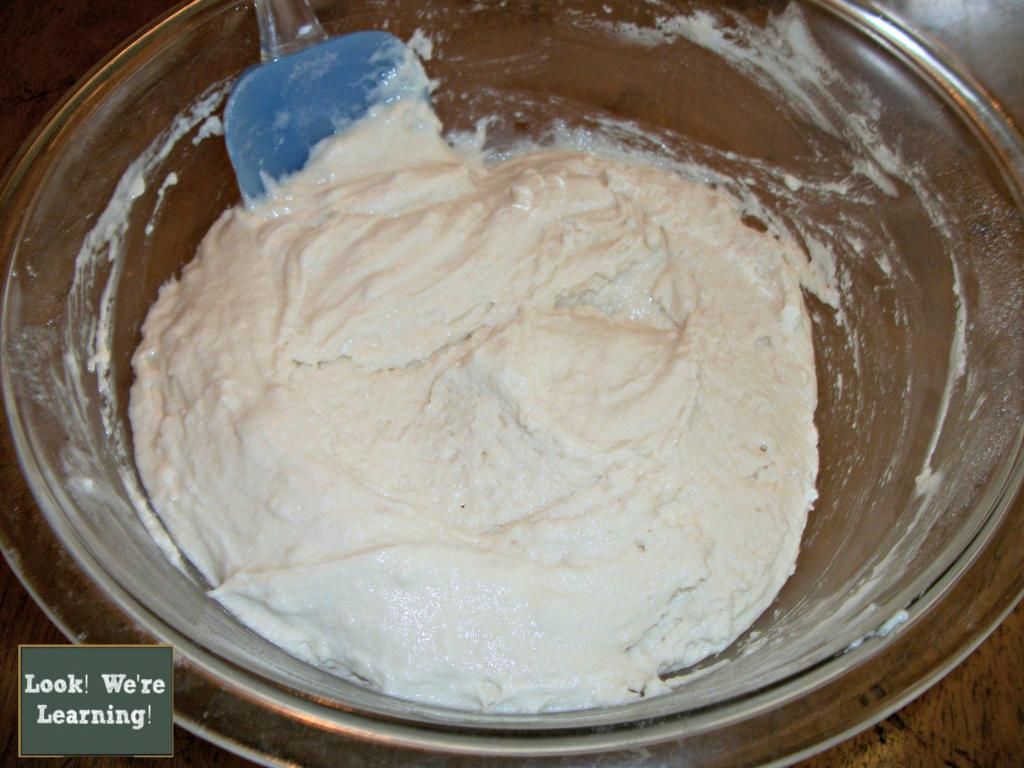 To make the dough, we used the very same no cook playdough recipe that we used to make clay for our erupting volcano last summer, which uses flour, salt, water, and vegetable oil.
Then it was time to make it into pumpkin spice latte dough!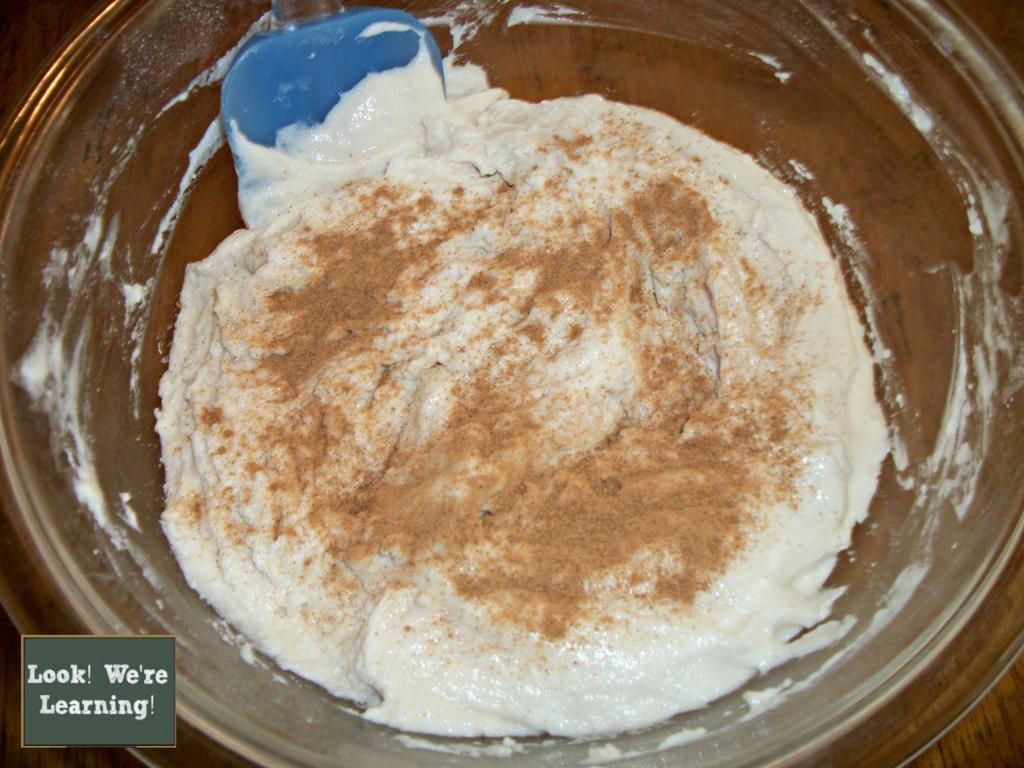 I added a generous amount of pumpkin pie spice. I didn't use exact measurements, but I'd guess that I ended up using about 1 teaspoon. Feel free to add more if you want!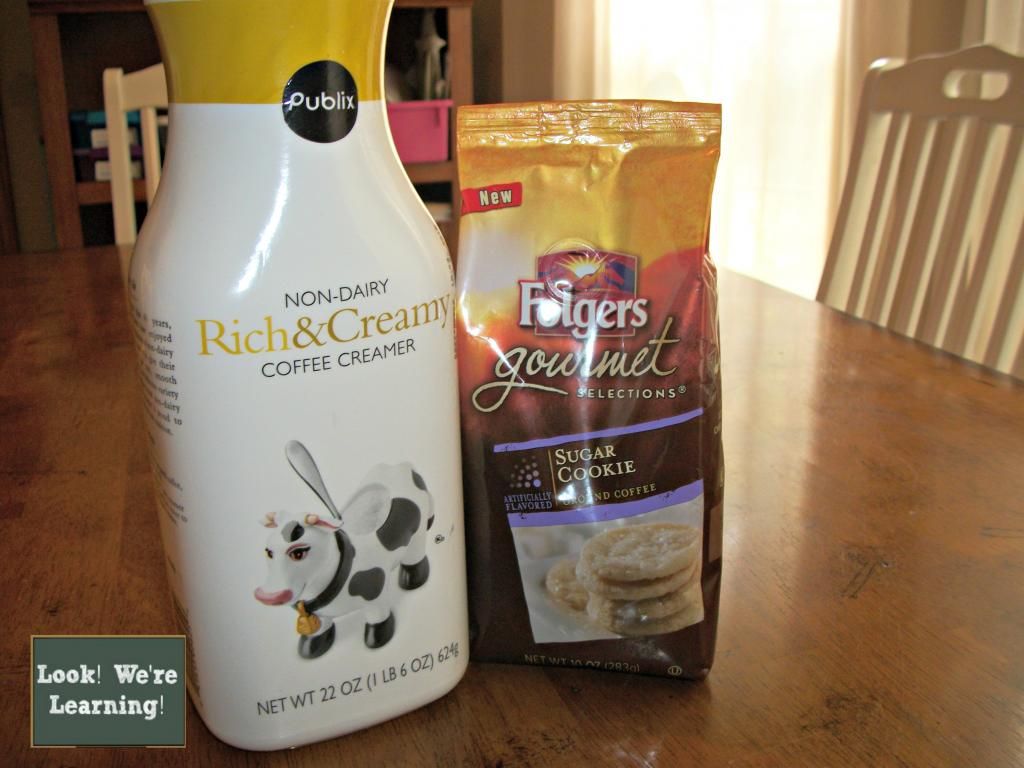 To give the dough a "Latte" smell, I added in about 2 teaspoons of coffee grounds and 2 tablespoons of non-dairy creamer.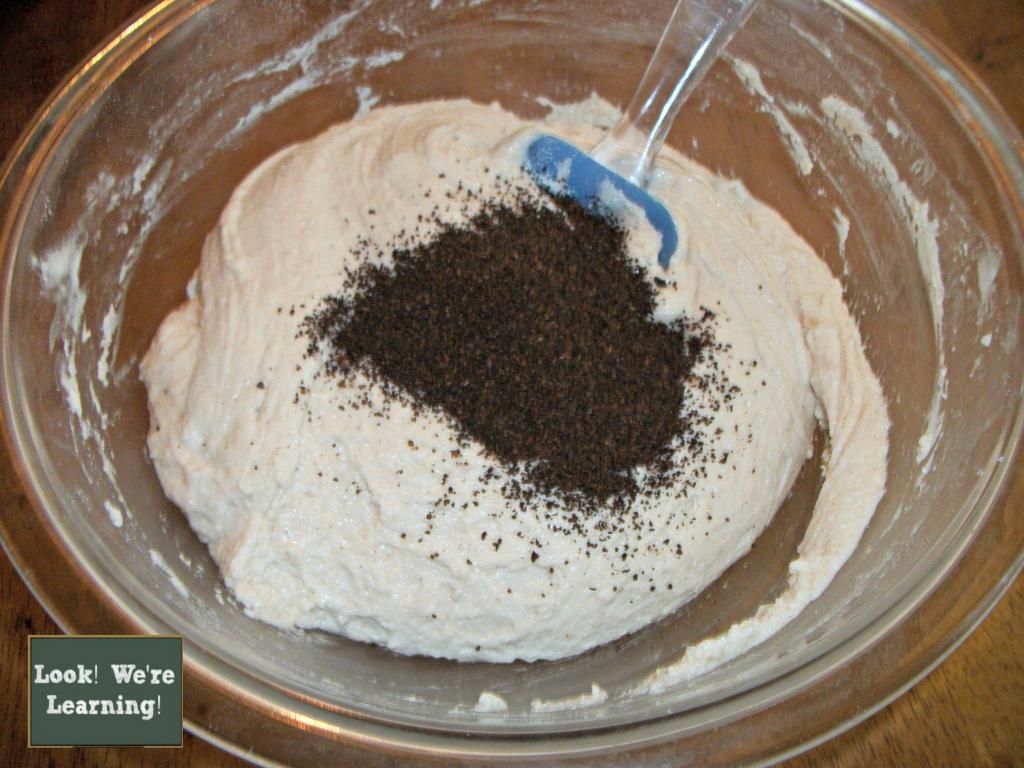 By this point, my kitchen smelled wonderful!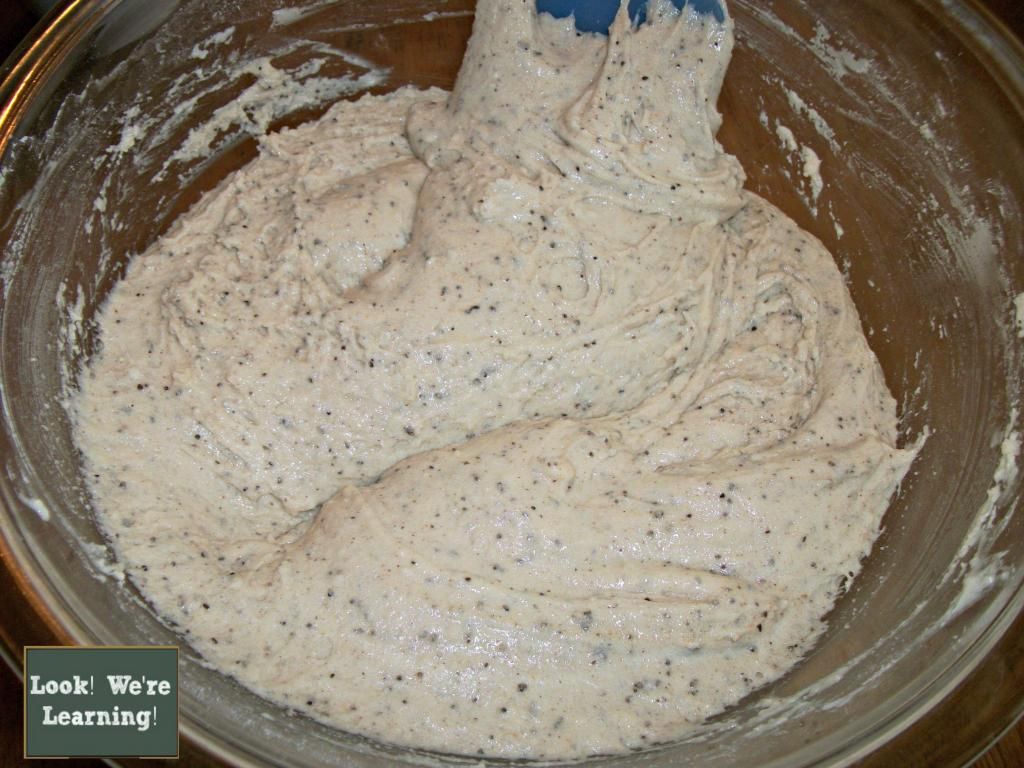 See why I didn't add the food coloring? It looked so pretty!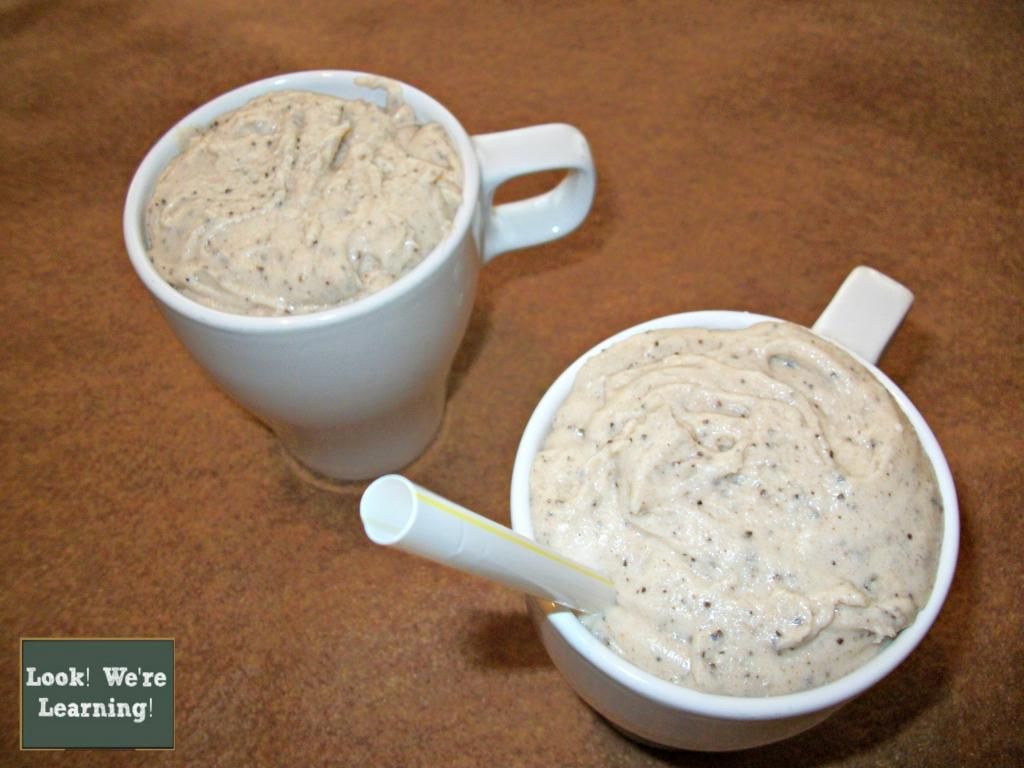 Naturally, we had to scoop it up into coffee cups – just for the look. 🙂 (Remember: DO NOT attempt to eat this.)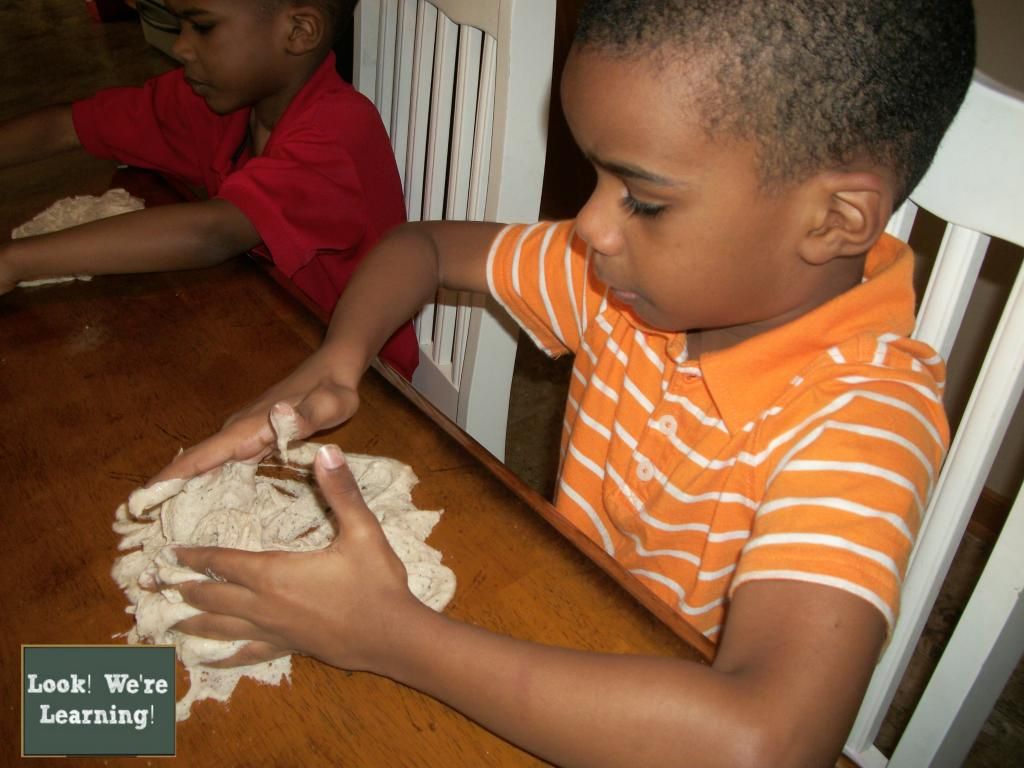 The kids loved the feel of the coffee grounds in the dough, which by the way, had the added benefit of softening everyone's skin.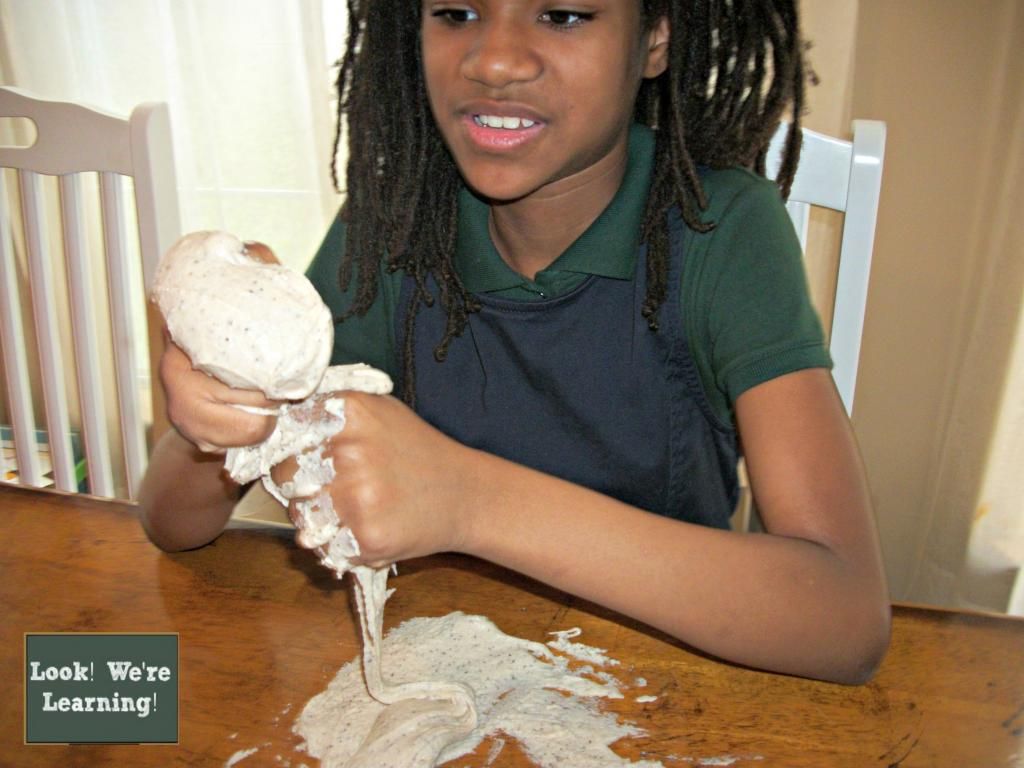 I nearly had to tear Tigger away from it. Between the scent and the texture, she was in sensory heaven!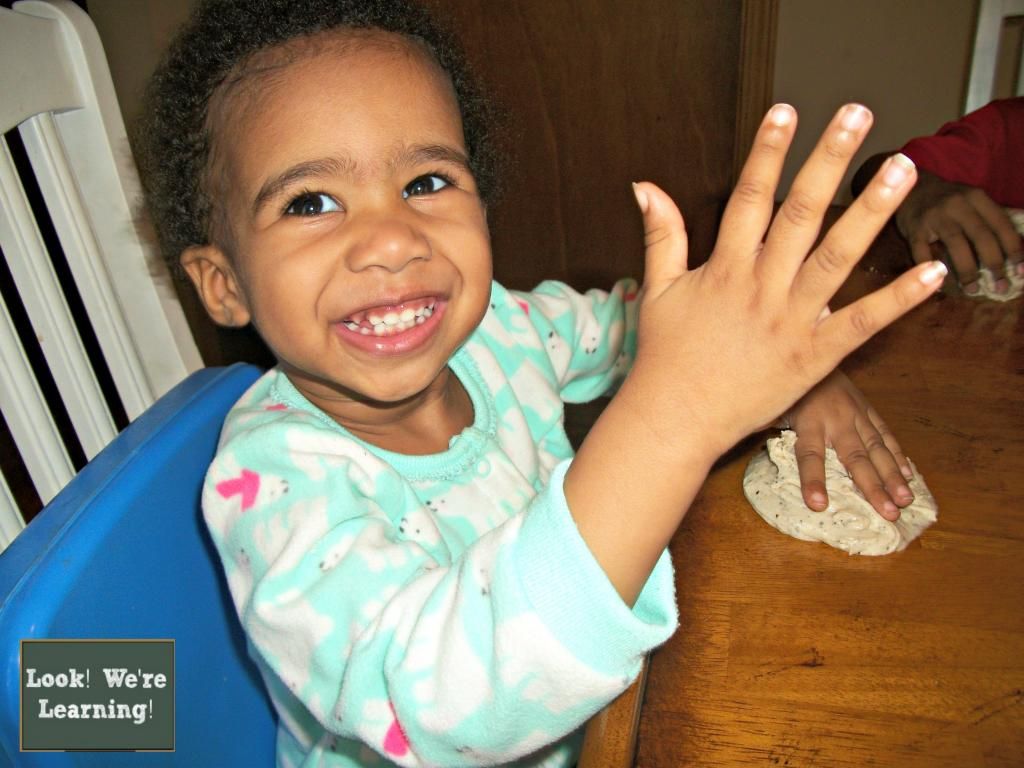 Even Piglet loved it!
We'd love to see your sensory dough experiments! Feel to link up your sensory dough fun below!
Please read the following guidelines before linking up.
Share family-friendly posts related to the month's theme. Feel free to link old or new posts that highlight your favorite recipes for sensory dough. Failures and unsuccessful attempts are welcome.
We ask that no posts are linked with copy/paste recipes from other sources. If you use a recipe from another source, please link back to the original recipe.
By linking up, you give permission to share your post and one photograph in future posts and through social media channels.
Visit 2-3 other posts that others have shared. Discover new ideas and meet new friends!
The linky will remain open for two weeks. On the 12th of each month, all co-hosts will post a new dough with their spin, highlighting at least one post from the month before and pin each post to the 12 Months of Sensory Dough Board.
If you would like to, please grab the 12 Months of Sensory Dough button for your blog. And be sure to stop by and visit our co-hosts to get their take on the featured dough for the month!