It's time for us to share another one of our preschool playdough mats and this time we have cupcakes!
Cupcakes are just plain fun. Whenever I say the word "cupcake", I just start to smile involuntarily. It's science.
So I thought these cupcake playdough mats would be fun for little hands! They're great for building fine motor skills, color recognition, and more. 
And they're perfect for a cupcake unit! Because you can never learn too much about cupcakes, right?
Read on to see how to get your copy of these fun printable mats for some playdough time with the kids!
Ready for more fine motor skill fun?
Don't miss our other preschool playdough mats, including Mountain Do-A-Dot Shape Mats and Fall Alphabet and Number Playdough Mats!
Preschool Playdough Mats: Cupcake Playdough Mats
To use these playdough mats, you'll need the following: (Affiliate links provided here for convenience. For more, see our Disclosure Policy.)
This product includes four different cupcake mats – two with faces and two without.
I thought the cupcake faces were adorable, but if your child prefers the ones that look more like food, no biggie!
These would make fantastic busy bag additions.
You can print them, laminate them, and add them to a busy bag with dry-erase crayons or dot markers and let your child color in the circles!
Personally, I love the use of playdough for fine motor skill building.
Kids can practice rolling the dough into small spheres and then placing them on the free spaces on each mat.
You can use different colors to practice color recognition or even work on counting by counting how many playdough balls you can add to each picture!
Scroll down to get your set of printable cupcake playdough mats!
Don't miss our other preschool playdough mats!
To get your set of these printable cupcake playdough mats, use the image or the link below to have it sent to your email inbox! You'll also get our weekly newsletter – this Sunday!
What's more fun than cupcakes?
*thinking*
*still thinking*
Yeah, I got nothing.
Cupcakes are easily the most fun thing ever – especially for kids. Which is one reason why I've been using cupcakes as a theme in several of our learning packs lately. Piglet has loved them all!
So for our newest craft, I wanted to try a giant coffee filter cupcake craft that she'd enjoy making.
This is a really simple craft to make with toddlers or preschoolers. It only takes a few minutes! And it's a great fit for a cupcake unit if you add our cupcake letter matching activity and cupcake playdough mats!
Read on to see how to make this with your little ones! And be sure to check out some of our other coffee filter crafts for kids, including an easy coffee filter baseball!
Coffee Filter Crafts for Kids: Coffee Filter Cupcake Craft
To make this coffee filter cupcake craft, you'll need the following: (Affiliate links provided here for convenience. For details, see our Disclosure Policy.)
Start by flattening out one white coffee filter.
Then use a crayon to color the entire filter bright pink.
Cut about 1/3 of the filter off using child-safe scissors. Make a scalloped edge to resemble the cupcake "frosting".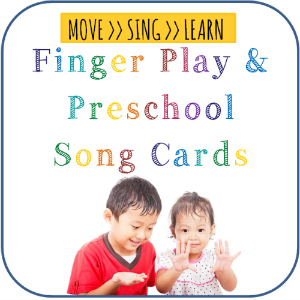 Now glue the "cupcake top" in the center of a piece of construction paper. Try to place it towards the top to leave room for the cake bottom.
Now use a brown crayon to draw an inverted triangle to form the cake. Then color it in. (Afterward, I went over the brown with a dark brown colored pencil – just to make it look more like a browned cake.)
Then use a purple colored pencil to draw a few sprinkles on top of the cupcake!
Add a few white polka dots with a white colored pencil and you're all done!
Ready to try some more fun projects with the kids?
Follow my Simple Crafts for Kids board on Pinterest for more easy art projects!